Red Bull Racing scores front-row in Japan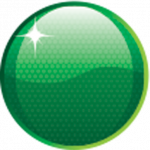 Red Bull Racing has crushed its opposition in the delayed qualifying session for today's Japanese Grand Prix at Suzuka.
German Sebastian Vettel took the top spot from Australia's championship leader Mark Webber, with the pair displaying stunning pace through in the first sector, giving them a significant advantage over the pack.
Vettel lapped in 1m 30.785s, placing him on pole and setting him up for a repeat of his success in Japan last year.
Webber was not far away, clocking a 1m 30.853s.
Behind them, McLaren's Lewis Hamilton more than made up for Friday's accident with a 1m 31.169s but will lose that place thanks to a five-spot penalty for a gearbox change.
That promotes Renault's Robert Kubica into third place ahead off Ferrari's Fernando Alonso and McLaren's Jenson Button (1m 31.378s). Button was the only top-10 runner to use for the hard tyre for Q3. This means that Button will also start on that rubber.
See below for full grid line-up for the Japanese Grand Prix.
| | | | | | | |
| --- | --- | --- | --- | --- | --- | --- |
| Pos | Driver | Team | Q1 | Q2 | Q3 | Laps |
| 1 | Sebastian Vettel | RBR-Renault | 1:32.035 | 1:31.184 | 1:30.785 | 20 |
| 2 | Mark Webber | RBR-Renault | 1:32.476 | 1:31.241 | 1:30.853 | 21 |
| 3 | Lewis Hamilton | McLaren-Mercedes | 1:32.809 | 1:31.523 | 1:31.169 | 22 |
| 4 | Robert Kubica | Renault | 1:32.808 | 1:32.042 | 1:31.231 | 21 |
| 5 | Fernando Alonso | Ferrari | 1:32.555 | 1:31.819 | 1:31.352 | 26 |
| 6 | Jenson Button | McLaren-Mercedes | 1:32.636 | 1:31.763 | 1:31.378 | 21 |
| 7 | Nico Rosberg | Mercedes GP | 1:32.238 | 1:31.886 | 1:31.494 | 22 |
| 8 | Rubens Barrichello | Williams-Cosworth | 1:32.361 | 1:31.874 | 1:31.535 | 22 |
| 9 | Nico Hulkenberg | Williams-Cosworth | 1:32.211 | 1:31.926 | 1:31.559 | 20 |
| 10 | Michael Schumacher | Mercedes GP | 1:32.513 | 1:32.073 | 1:31.846 | 21 |
| 11 | Nick Heidfeld | BMW Sauber-Ferrari | 1:33.011 | 1:32.187 | | 17 |
| 12 | Felipe Massa | Ferrari | 1:32.721 | 1:32.321 | | 20 |
| 13 | Vitaly Petrov | Renault | 1:32.849 | 1:32.422 | | 18 |
| 14 | Kamui Kobayashi | BMW Sauber-Ferrari | 1:32.783 | 1:32.427 | | 15 |
| 15 | Adrian Sutil | Force India-Mercedes | 1:33.186 | 1:32.659 | | 17 |
| 16 | Jaime Alguersuari | STR-Ferrari | 1:33.471 | 1:33.071 | | 17 |
| 17 | Vitantonio Liuzzi | Force India-Mercedes | 1:33.216 | 1:33.154 | | 16 |
| 18 | Sebastien Buemi | STR-Ferrari | 1:33.568 | | | 11 |
| 19 | Jarno Trulli | Lotus-Cosworth | 1:35.346 | | | 10 |
| 20 | Heikki Kovalainen | Lotus-Cosworth | 1:35.464 | | | 11 |
| 21 | Lucas di Grassi | Virgin-Cosworth | 1:36.265 | | | 9 |
| 22 | Timo Glock | Virgin-Cosworth | 1:36.332 | | | 8 |
| 23 | Bruno Senna | HRT-Cosworth | 1:37.270 | | | 10 |
| 24 | Sakon Yamamoto | HRT-Cosworth | 1:37.365 | | | 8 |