Red Bull one-two as Webber opens up lead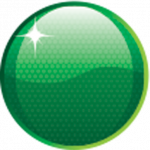 Red Bull Racing has creamed the Formula One field, taking a one-two result at the Japanese Grand Prix today.
Sebastian Vettel led home his team-mate Mark Webber, who opened up the gap to his rivals in the world title.
With three rounds of the world championship to go, the Australian is now even closer to an historic world title win.
But there are no certainies – all five championship contenders finished in the top five positions – it is still anyone's game.
In a chaotic race, Webber finished just 0.9s behind Vetterl, with Ferrari's Fernando Alonso in third place.
Vettel's win has elevated him to joint second in the title with Alonso, 14 points behind Webber.
Jenson Button's decision to qualify on the harder 'prime' Bridgestone tyre paid off with fourth place, finishing ahead of McLaren team-mate Lewis Hamilton who lost third gear towards the end of the race.
The race began with a number of incidents. Vitaly Petrov hit a slow starting Nico Hulkenberg, pitching the Renault into the wall. Then in the first corner Ferrari's Felipe Massa made a wild run down the inside of Hulkenberg, before spearing across the road to crash into and take off fast-starting Force India of Vitantonio Liuzzi on the outside of Turn One. Hulkenberg was also involved, so four cars joined non-starter Lucas di Grassi, who had a big crash at 130R during his out lap on the way to the grid.
Then, while the Safety Car controlled the race for the first six laps, Robert Kubica's brilliant start to run second, ahead of Webber, came to naught when he dropped out at the hairpin on the second lap when his Renault threw its right-rear wheel.
| | | | | | |
| --- | --- | --- | --- | --- | --- |
| Pos | Driver | Team | Laps | Time/Retired | Grid |
| 1 | Sebastian Vettel | RBR-Renault | 53 | Winner | 1 |
| 2 | Mark Webber | RBR-Renault | 53 | +0.9 secs | 2 |
| 3 | Fernando Alonso | Ferrari | 53 | +2.7 secs | 4 |
| 4 | Jenson Button | McLaren-Mercedes | 53 | +13.5 secs | 5 |
| 5 | Lewis Hamilton | McLaren-Mercedes | 53 | +39.5 secs | 8 |
| 6 | Michael Schumacher | Mercedes GP | 53 | +59.9 secs | 10 |
| 7 | Kamui Kobayashi | BMW Sauber-Ferrari | 53 | +64.0 secs | 14 |
| 8 | Nick Heidfeld | BMW Sauber-Ferrari | 53 | +69.6 secs | 11 |
| 9 | Rubens Barrichello | Williams-Cosworth | 53 | +70.8 secs | 7 |
| 10 | Sebastien Buemi | STR-Ferrari | 53 | +72.8 secs | 18 |
| 11 | Jaime Alguersuari | STR-Ferrari | 52 | +1 Lap | 16 |
| 12 | Heikki Kovalainen | Lotus-Cosworth | 52 | +1 Lap | 20 |
| 13 | Jarno Trulli | Lotus-Cosworth | 51 | +2 Laps | 19 |
| 14 | Timo Glock | Virgin-Cosworth | 51 | +2 Laps | 22 |
| 15 | Bruno Senna | HRT-Cosworth | 51 | +2 Laps | 23 |
| 16 | Sakon Yamamoto | HRT-Cosworth | 50 | +3 Laps | 24 |
| 17 | Nico Rosberg | Mercedes GP | 47 | +6 Laps | 6 |
| Ret | Adrian Sutil | Force India-Mercedes | 44 | +9 Laps | 15 |
| Ret | Robert Kubica | Renault | 2 | +51 Laps | 3 |
| Ret | Nico Hulkenberg | Williams-Cosworth | 0 | Accident | 9 |
| Ret | Felipe Massa | Ferrari | 0 | Accident | 12 |
| Ret | Vitaly Petrov | Renault | 0 | Accident | 13 |
| Ret | Vitantonio Liuzzi | Force India-Mercedes | 0 | Accident | 17 |
| Ret | Lucas di Grassi | Virgin-Cosworth | 0 | +53 Laps | 21 |