ODDS: Lowndes/Skaife still the bookies' favourite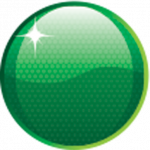 The #888 TeamVodafone Commodore of Craig Lowndes and Mark Skaife remains the bookies' favourite for today's Supercheap Auto Bathurst 1000.
With a combined nine Bathurst victories, Sportsbet have the all-star pairing at $3.40 to win the race, and just $1.55 for a podium finish.
The Orrcon Steel Falcon of Mark Winterbottom/Luke Youlden has firmed to $5.50 after Winterbottom scored pole position yesterday – making them second favourites.
Among the leading contenders, Speedcafe.com.au sees $6.00 for Jamie Whincup/Steve Owen as the best value.
At $34, the Brad Jones Racing entries of Jason Bright/Matt Haliday and Jason Richards/Andrew Jones are also appealing to those who prefer 'dark horse' contenders.
In the manufacturer stakes, Holden are clear favourites, paying $1.25 for the win compared to $3.75 for Ford.
And what about last year's Great Race winner Will Davison? The #22 Toll Holden Racing Team driver is out to $15 – pretty long odds for a man who is the reigning race victor …
Odds below courtesy of Sportsbet.com.au
| | | | |
| --- | --- | --- | --- |
| | WINNER | PODIUM FINISH (TOP 3) | POINTS FINISH (TOP 10) |
| Car #888 (Craig Lowndes) | 3.40 | 1.55 | 1.15 |
| Car #5 (Mark Winterbottom) | 5.50 | 2.15 | 1.25 |
| Car #1 (Jamie Whincup) | 6.00 | 2.50 | 1.30 |
| Car #2 (Garth Tander) | 7.50 | 3.00 | 1.35 |
| Car #33 (Lee Holdsworth) | 10.00 | 3.25 | 1.38 |
| Car #18 (James Courtney) | 13.00 | 3.75 | 1.38 |
| Car #51 (Greg Murphy) | 15.00 | 4.00 | 1.50 |
| Car #22 (Will Davison) | 15.00 | 4.00 | 1.50 |
| Car #15 (Rick Kelly) | 34.00 | 9.00 | 1.85 |
| Car #14 (Jason Bright) | 34.00 | 9.00 | 1.85 |
| Car #8 (Jason Richards) | 34.00 | 9.00 | 1.85 |
| Car #9 (Shane van Gisbergen) | 51.00 | 16.00 | 3.00 |
| Car #17 (Steven Johnson) | 51.00 | 16.00 | 3.00 |
| Car #39 (Russell Ingall) | 51.00 | 16.00 | 3.00 |
| Car #6 (Steve Richards) | 91.00 | 21.00 | 3.50 |
| Car #11 (Jason Bargwanna) | 101.00 | 34.00 | 4.00 |
| Car #7 (Todd Kelly) | 101.00 | 34.00 | 4.00 |
| Car #55 (Paul Dumbrell) | 101.00 | 34.00 | 4.00 |
| Car #34 (Michael Caruso) | 126.00 | 41.00 | 4.50 |
| Car #24 (Fabian Coulthard | 151.00 | 51.00 | 5.50 |
| Car #19 (Jonathon Webb) | 151.00 | 51.00 | 5.50 |
| Car #4 (Alex Davison) | 251.00 | 67.00 | 6.50 |
| Car #3 (Tony Delberto) | 251.00 | 67.00 | 6.50 |
| Car #47 (Tim Slade) | 501.00 | 101.00 | 11.00 |
| Car #21 (Karl Riendler) | 501.00 | 101.00 | 11.00 |
| Car #10 (Andrew Thompson) | 751.00 | 251.00 | 16.00 |
| Car #12 (Dean Fiore) | 751.00 | 251.00 | 16.00 |
| Car# 30 (Mark Noske) | 751.00 | 251.00 | 16.00 |
| Car #16 (Tony Ricciardello) | 1,001.00 | 751.00 | 26.00 |