Mostert surprised with mega Mountain debut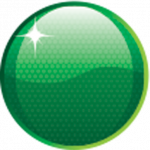 An estatic Chaz Mostert has admitted he was surprised to have progressed so quickly during his Fujitsu V8 Supercar Series debut at Bathurst this weekend.
Having entered the round with East Coast Traffic Control Racing to simply gain experience ahead of a full-season campaign in 2011, the current Australian Formula Ford Championship leader took sixth and fourth in the two races to be the fourth highest points scorer overall.
The 18 year old spent the entire weekend among the top dozen competitors, and decreased the speed gap between himself and the leading contenders from 5.3s in first practice to just 1.5s in Race 2.
"I"m just estatic," he said at the completion of the weekend.
"I didn't expect to progress so quickly from Thursday, where I was just happy to be hanging around the top ten.
"My goal originally was to just keep it off the walls and enjoy the experience, but after practice I made a new goal to be inside the top ten. By the end of Race 2 we were in the top five.
"It's such a great feeling to be able to come in for a one off round and beat some of the front running Fujitsu Series guys. It gives me great confidence going into next year."
The next challenge for Mostert is to return his focus onto the Genuine Ford Parts Australian Formula Ford Championship, were he currently holds a 49-point lead with just three rounds remaining.
"I've got two test days next week to try and get back on top of that," he said.
"I don't feel too phased about having to step back into those cars. The V8 Supercars are surprisingly close to a Formula Ford, which is probably why it has been such a good stepping stone for drivers over the years.
"If anything, this weekend's experience will improve my driving in Formula Ford, as everything will seem slower by comparison. We've got a bit of a points buffer going into the last three rounds, so we're aiming to run in the top five and hold onto the championship."