Steve Kinser wins again at Rolling Wheels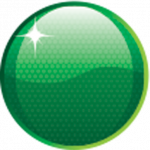 Steve Kinser continued his dominance of Rolling Wheels Speedway on Saturday night by winning the New Yorker 25 to score the 11th World of Outlaws victory win of his career at the venue.
Kinser lined up fourth and moved up to third on the opening lap getting by Daryn Pittman. He then worked on Jason Meyers for third and dove under him coming off turn three on the ninth lap.
That set up a battle between Kinser and his son Kraig for the top spot. The pair went at it for the next eight laps, with Steve taking the lead from Kraig on the 17th lap on the low side of turns one and two.
"We've always seemed to run good here and it's a place that suits my driving style and our race cars," said Kinser.
"We've been running good everywhere, and just had a terrible three weeks and ran into too many things. That's the way it goes. We've had a good enough race car to win the points this year and I gave it away."
The main event went non-stop green-to-chequers without a single caution, putting the leaders in traffic for a majority of the contest. Kinser led the final nine laps of the race aboard the Bass Pro Shops Maxim.
Schatz made a late race charge to come home second in the Armor All/STP J&J to make it a one-two finish for Tony Stewart Racing. The four-time and defending series champion lined up sixth and was up to fourth just a single lap into the race. He got around both Meyers and Kraig Kinser on the lap 20 circuit to move into second.
Meyers, the current World of Outlaws point leader, ended up third in the GLR Investments KPC to remain on top of the standings as he chases his first series title. He now leads Kinser by 98 points, with Schatz third, 106 back and Joey Saldana fourth, 133 points out of the top spot with three races remaining.
Kraig Kinser, who led the first 16 laps of the race, came home fourth ahead of Daryn Pittman.
World of Outlaws Sprint Car Series
Rolling Wheels Raceway Park; Elbridge, NY
A-main
| | |
| --- | --- |
| 1. | Steve Kinser |
| 2. | Donny Schatz |
| 3. | Jason Meyers |
| 4. | Kraig Kinser |
| 5. | Daryn Pittman |
| 6. | Danny Lasoski |
| 7. | Jason Sides |
| 8. | Jac Haudenschild |
| 9. | Paul McMahan |
| 10. | Craig Dollansky |
| 11. | Joey Saldana |
| 12. | Chad Kemenah |
| 13. | Randy Hannagan |
| 14. | Sam Hafertepe Jr. |
| 15. | Lucas Wolfe |
| 16. | Toni Lutar |
| 17. | Brian Ellenberger |
| 18. | Robbie Stillwaggon |
| 19. | Jessica Zemken |
| 20. | George Suprick III |
| 21. | Ben Gregg |
| 22. | Davey Sammons |
| 23. | Blake Breen |
| 24. | Ed Aikin |
World of Outlaws Championship Standings
| | | |
| --- | --- | --- |
| 1. | Jason Meyers | 8887 |
| 2. | Steve Kinser | 8789 |
| 3. | Donny Schatz | 8781 |
| 4. | Joey Saldana | 8754 |
| 5. | Jason Sides | 8640 |
| 6. | Paul McMahan | 8621 |
| 7. | Craig Dollansky | 8185 |
| 8. | Lucas Wolfe | 8096 |
| 9. | Danny Lasoski | 8093 |
| 10. | Kraig Kinser | 7987 |