Ford decisions will not wait on DJR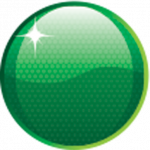 Confirmation of Ford's support for Ford Performance Racing and Stone Brothers Racing into the future will not be affected by the current turmoil impacting the Blue Oval's leading Ford outfit, Dick Johnson Racing.
Ford Racing boss Chris Styring says that FPR and SBR will soon be notified of the manufacturer funding they will receive, with Ford to settle on its level of investment with the two Ford teams in the midst of the uncertain future of DJR.
The blue oval currently has all three of its teams represented in the top five of the championship – James Courtney (DJR) first, Mark Winterbottom (FPR) third and Shane van Gisbergen (SBR).
DJR has stolen the headlines in the past week after the split between team founder Dick Johnson and part owner Charlie Schwerkolt late last week.
Styring told Speedcafe.com.au that Ford will not hold back decisions regarding on SBR and FPR while the DJR movements are settled, deferring decisions on Dick Johnson Racing's iconic team until the new ownership structure is confirmed.
"Our first priority is ensuring the teams that are continuing to operate smoothly without any hiccups have sufficient funding to go out and win races," Styring told Speedcafe.com.au.
"When the parties concerned at the team that we're discussing (DJR) manage to sort out their differences and issues, then we'll open the door and have discussions with them.
"It's something that we didn't predict. It's rather unfortunate, but we've got an obligation to all of our Ford teams and we need to honour that."
Styring admitted that it was not ideal to have the leading Ford team and current championship leading team in a state of flux.
"It's always disappointing when partnerships go through difficult times – whether they be personal relationships or business relationships," Styring told Speedcafe.com.au.
"Ideally, you don't find yourself in this situation.
"What's important to remember is that that we're not the judiciary here. We're the Ford Motor Company and we're very proud to support a number of teams and a number of great drivers.
"As I say, we'd like this to be a situation that isn't on the radar, but currently it is. It's unfortunate for everyone concerned.
"They'll work through it. We need to work out where we sit in the picture, where the Ford Motor Company belongs in this new landscape in regards to that team."
The DJR team is celebrating its 30th anniversary at Mount Panorama this weekend. What was meant to be memorable weekend – a legend of the sport honoured by his peers and fans – has turned into a number of days of controversy.
Styring says that the recent events have soured what has been a strong lead up to Bathurst.
"In a perfect world, we'd rather this have not happened, certainly not on a weekend like Bathurst," he said.
"When something of this magnitude happens, it doesn't matter when the timing is, it is a significant event in the sport. It's a successful team, it's a high-profile team and it's a well-funded team.
"We wouldn't have wanted it to break on a weekend like this, especially when things are going well for Ford, but sometimes you can't control these things."
The Dick Johnson Racing team is currently not in a position to comment on its future, with all parties waiting until a settlement is reached, said to be as early as next week.