Coulthard to use spare chassis at Gold Coast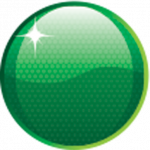 Fabian Coulthard is likely to use a spare chassis for the next round of the V8 Supercars Championship Series at the Armor All Gold Coast 600.
After describing this morning's first lap roll-over at Mount Panorama as the biggest of his career, Coulthard is almost certain to use a different chassis for the Surfers Paradise street race. The car that he'll use is likely to be the Commodore VE that Nick Percat campaigned in the Fujitsu V8 Series at Bathurst this weekend.
Coulthard will be partnered by David Reynolds in the #24 Bundaberg Red Racing Commodore VE at th Gold Coast race.
Coulthard said that his roll-over at The Chase is a the largest of his career.
"I arrived at The Chase, I'm sideways, and the next minute I'm upside down," he said.
"Just prior to coming down Conrod Straight, I spoke to my engineer and told him that that there was contact with someone in the left rear. The next thing I was sideways, backwards, upside down – you name it, I'm there."
"That is my biggest shunt, by far. My last biggest shunt was a Porsche at Sandown in 2004, but that was mild compared to this."
His co-driver Craig Baird did not get to start this year's Great Race.
The New Zealander said that it was too early to tell if his wrecked Bundy car could be salvaged.
"There'll be a few sleepless nights. There's nothing that I can do. It's too early to say," he said.
The cause of the massive accident was due to a startline incident. Michael Caruso's Fujitsu Racing Commodore was slow away. Jason Bargwanna's Rock Racing car veered right to avoid the car, clashing with the left rear of Coulthard's car.
Coulthard said that it was simply a racing incident.
"It's just part of racing. These cars have a tall diff and they're hard to get off the line," he said.
Dunlop's operations manager Kevin Fitzsimons told Speedcafe.com.au that the value was ripped out of the tyre in the start line clash.
"It appears that in the collision on the start, it pulled the valve out of the wheel,"
"The tyre gradually went flat, and under such a massive load going into the chase, it has come off the bead seat and tripped the car over. It's unfortunate for the cars, especially on the first lap, but that's racing I suppose."