Winterbottom surprised by Bathurst pole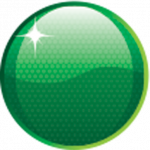 Mark Winterbottom admitted after today's Top 10 Shootout that he was surprised to score pole position for the Supercheap Auto Bathurst 1000.
The Orrcon Steel Ford Performance Racing entry had been fourth fastest in qualifying on Friday, playing second fiddle to the Vodafone and Trading Post-backed Holden teams.
"We've really focused on the race, so to have pole position is a bit of a odd feeling," said Winterbottom.
"I'm surprised to get pole today – that's probably why the emotion's a bit higher than normal. When you expect it, it doesn't mean as much as when you have to battle hard to get it. Hopefully tomorrow will be a bit better than what today was in car terms."
Winterbottom suffered the agony of watching Jamie Whincup, Craig Lowndes and Jason Bright take turns trying to better his 2m07.5377s lap at the end of the session, knowing that each were likely to gain time on him in the final sector of the lap.
"I had a poor last sector so I needed a good buffer coming out of Forrest Elbow," he said.
"Craig (Lowndes) was obviously the danger man, he's been quick all weekend, so when I saw he was two and a half tenths off out of Forrest Elbow, I still wasn't confident.
"It's bad standing there, when you're in the car you're in control – you can control your own situation. When you're watching someone else, you're crossing your fingers and hoping – it's quite a hard feeling."
While stating that he'd love to notch up his first Bathurst win this weekend, Winterbottom also indicated that he'll have one eye on the championship by saying he'd be happy with a podium finish.
"FPR as a team want to win up here," he said.
"2007 was probably the best year we've had so far to have a crack at it. I let the team down that day, obviously last year we had a problem with the car but we really want to finish off some of the work that we've done up here.
"This place is obviously such a big race, so you never take a result up here for granted. A podium would be nice – I've never been on the podium. You want to get first obviously, but it'd be nice to get a podium."
The Supercheap Auto Bathurst 1000 kicks off at 10.30am.
To view the complete grid for tomorrow's Bathurst 1000 CLICK HERE