Whincup cops $4000 fine for Richards accident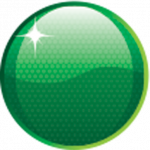 Three-time Bathurst 1000 winner Jamie Whincup has been fined for his part in the incident with Jason Richards at Forrests Elbow yesterday.
The #1 TeamVodafone driver has received a $4000 fine for careless driving, with $2000 suspended until the end of this season.
Whincup said that the team had told him that there was a stranded car, but wasn't given a great deal of warning.
"My engineer came over the radio and told me there was a car in at the Elbow, just as I was braking," he said.
"I pictured what was going to happen – they'd be a car on the outside. I broke as hard as I could. The more I broke, the wider I got. Unfortunately I couldn't avoid the incident."
Whincup was the fifth car to approach the incident. Eight seconds passed between Richards' accident and Whincup joining him in the tyre wall.
Richards car has been been repaired and will be on track for this morning's 10am warm-up. CLICK HERE for Speedcafe.com.au's morning story.
See below for footage of the incident …