V8 Supercars celebrate 20 millionth spectator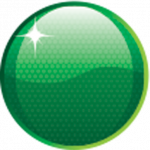 For many years, there was a joke that the media would recite before a press conference … "Is it a record crowd?" the journos asked.
You see, almost every V8 meeting for a period of time was a record crowd …
Today at Mount Panorama, there was no record crowd, but there was a major milestone met – the 20 millionth fan rolled through the gates at Mount Panorama.
Anthony Hanlon from Caringbah in Sydney was surprised as he and his young daughter entered the Harris Park gate of the Supercheap Auto Bathurst 1000 this morning to a rousing reception, totally unaware that they had become a part of this significant history.
A Holden fan, Anthony was greeted by Channel Sevens' Tom Williams and given some great prizes including a Sony 40" 3D LCD TV with 3D glasses, a PlayStation 3 Gaming Console (both prizes courtesy of Dick Smith Electronics) a Telstra T Box, a Supercheap Auto tool box and two three-day tickets to the Sydney Telstra 500.
Anthony and his daughter Jordyn were taken straight to the XXXX Gold Retreat where they were given the VVIP treatment for the day.
"I've never won anything like this before, this is ridiculous," Anthony said.
"I'm absolutely stoked I can't believe it."
The single father has been to the Supercheap Auto Bathurst 1000 at least 13 times, but this weekend is the first time for his seven-year old daughter, Jordyn.
"This event is the best there is, there is nothing like Bathurst. I absolutely love it," he said.
Tony Cochrane, Chairman of V8 Supercars, said the sport had never been in a stronger position and had a lot more growth to come.
"The sport is in the best shape of its history, we are completely debt free, growth is continuing in all areas and our fan base is bigger than it has ever been," Cochrane said.
"Our teams are attracting record levels of sponsorship, the sport is in huge demand and our Australian heritage has never been stronger."
More than 1.7 million people attended V8 Supercar events in 2009 compared to 900,000 in 1997. On average more than 100,000 people attended each of the 14 events in 2009.
More recently V8 Supercars' new Rock 'n' Race format has played a significant role in attracting a much wider demographic to the sport.
With Perth back on the calendar next year, V8 Supercars will be once again bringing The Greatest Show on Wheels to every state in the country, as well as the Northern Territory.
The final calendar will be announced at the Armor All Gold Coast 600 in two weeks.