The hottest ticket, literally, in town!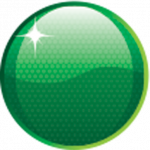 Four stunt men and women from Movie Stunt Experience took it upon themselves to show that a ticket to the Armor All Gold Coast 600 is the hottest ticket in town yesterday, performing a four person on-fire relay in the pit lane of the Gold Coast street circuit.
The event will kick off in less than two weeks time, with bemused Gold Coast Highway commuters certainly getting the message as the human torches ran the relay with a ticket as their baton.
Armor All Gold Coast 600 Event Manager Kurt Sakzewski was delighted with what he saw, proclaiming the event the hottest ticket in town – literally – whether you are 50, 30 or under 12.
"This is the first year that V8 Supercars have promoted this event and for 19 years it has been THE party for South East Queensland," said Sakzewski.
"We have introduced some new features this year to add even further to what is on offer, including opening up McIntosh Island to include a Dreamworld Family Zone for the kids, bringing over some of the world's best racers to join with our V8 Supercar heroes on the track, firing up the other on-track entertainment and of course introducing the nightly 600 Sounds presented by Hard Rock concerts.
"This means that no matter what your age, this event is going to have something for you and as these guys have shown us today, it really is the hottest ticket in town!"
The stunt rehearsal by Movie Stunt Experience – qualified Stunt Trainers who have worked with the best of the best and give guests the opportunity to be part of action movie stunts at their Nerang base – in pit lane this morning could be the first steps of a Guinness World Record attempt for a flame-on relay.
"From what we believe there is no current world record for an on-fire relay, so it is pretty cool to have had the rehearsal for what could be a record attempt one day here in our very own pit lane," said Sakzewski.
"You never know, you might even see these guys on track during the Armor All Gold Coast 600 as part of our growing on-track entertainment program, you will just have to wait and see."
The Armor All Gold Coast 600 will take place on the streets of the Gold Coast from Friday October 22 to Sunday October 24, with just 13 days now remaining until Queensland's premier motorsport event comes to life.
Visit ticketek.com.au or call 132 849 for more information or to purchase.