Team BOC repairs car in time for final practice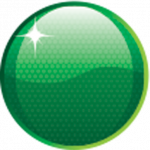 Team BOC has burnt the midnight oil and will make this morning's warm-up session after repairing the #8 Holden Commodore VE.
Driver Jason Richards crashed the car heavily at Forrests Elbow yesterday, the Brad Jones Racing squad, plus the TAFE smash repair crew worked on the car all night and all morning.
The team rented Todd Kelly's Piper Cheftain aircraft to pick up a freshly-fabricated right-hand chassis rail from its base in Albury which arrived back in Bathurst at 10pm last night.
At least six of the Team BOC crew worked through the dark hours, plus the dedicated TAFE crew.
At 8am this morning, Speedcafe.com.au can report that the team is fitting the suspension and other components to the #8 Commodore VE now. The team just started the car for the first time since the accident.
BJR's team manager Chris Clark confirmed to Speedcafe that #8 car, to be shared by Richards and Andrew Jones, will make the morning warm-up.
"We've just started it now for the first time, ready for this morning's session," he said.
"We've replaced the front right-hand side chassis rail and right-hand side shot gun panel. It's basically a brand new car at the front."
The last practice will start at 10.30am today. The session will go for 50 minutes.
The top 10 shootout will be held later today at 3.35pm.
See below for video of Richards' crash yesterday.