Porsche touted for Formula One start in 2013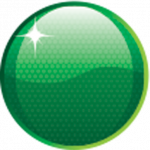 Reports are strengthening that the Volkswagen Group will enter Formula One in 2013 with one of its many brands – most likely Porsche.
Volkswagen's interest in the sport is believed to have been rekindled by talk of smaller, more efficient engines for the 2013 season.
The result could see the Volkswagen Group represented in top level sportscar racing through Audi, the World Rally Championshio through Volkswagen, and Formula One through Porsche.
The Lamborghini, Bentley, Bugatti, SEAT and Skoda also come under the control of the Volkswagen Group.
Speaking to Autocar, Porsche Chairman Mattais Muller indicated that Volkswagen will decide between Porsche and Audi for its Formula One project,
Selecting Porsche would leave Audi to concentrate on its LMP1 sportscar program that has yielded nine Le Mans 24 Hour victories in the last 11 years.
"With LMP1, there are two classes (LMP1 and GT) and two brands – Audi and Porsche," he said.
"We do not like to both go into LMP1 (against each other) – that is not so funny. So therefore we have to discuss whether it makes better sense for one of the (two) brands to go into LMP1, and the other brand into F1.
"So we will have a round-table to discuss the pros and cons."