Paul Morris: I want to rewrite history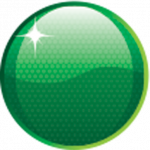 Paul Morris wants to rewrite the history books and put his name in the Bathurst 1000 winners list – even though he has already crossed the line first in The Great Race.
In the 1997 AMP Bathurst 1000 (for Super Touring cars), Morris and Craig Baird won the event, beating home factory BMW team-mates Geoff and David Brabham.
Post-race, Morris and Baird were excluded from the results after Baird was adjudged to have been in the car over the maximum allowed time. The Brabham pair was awarded the win.
Morris told Speedcafe.com.au that it was a "stupid" mistake to leave Baird in the car.
"In my mind we've won it, but the record book just doesn't say it," the Supercheap Auto Racing co-driver said.
"It was just a stupid thing to do to leave Craig in the car. It was just a dumb Kiwi trying to glorify one of his countrymen!"
Morris yearns for that first 'official' Bathurst 1000 win and says he will continue to return to the track until the job gets done.
"I think I've got a few more years left to get it done – I want to win it," he said.
"It's such a long day, you've just got to stay out of trouble – it's a totally different mentality from a normal race."
Morris is contesting his own 'race within three races' this weekend at Mount Panorama. In what is dubbed the 'Hungry Jacks Triple Crown,' Morris is racing in three different categories (V8 Supercars, Fujitsu V8s and V8 Utes). If he wins all three, he will donate his prize money to Make a Wish Foundation – and Hungry Jacks will triple it.
His main focus is the Supercheap Auto Bathurst 1000, sharing the #39 entry with Russell Ingall.
The pair has qualified for 16th but are comfortable with their 'position.'
"At Phillip Island, we were a bit compromised in the car between myself and Russell, so we've gone back and made some modifications to get the seating position right," he said.
"It's going to be a lot better than at Phillip Island – I had a bit of trouble seeing under the 'Larry bar' properly."