Lucas Dumbrell gets a lap of Mount Panorama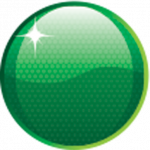 Lucas Dumbrell never got the chance to race V8 Supercars. In fact, he didn't get to do anywhere near as much motor racing as he wanted to before he was paralyzed in a Formula Ford accident in 2008, but at Mount Panorama yesterday, he got a chance to taste something that life stole from him.
Dumbrell, the youngest V8 Supercars team owner, was chauffeured around the Mount Panorama by his older brother Paul.
Thanks to major cooperation from both Lucas Dumbrell Motorsport's and The Bottle Racing commercial partners, Ford driver Paul was given permission to jump into Lucas' Holden to take him for a lap around the Bathurst circuit.
It was this weekend's one and only V8 Supercars 'hot lap' around the circuit.
Paul told Speedcafe.com.au that Lucas surprised him with the concept only recently.
"Lucas has been working on it for a while. I only found out a week ago so he has been keeping it incognito," he said.
"It's a pretty big honour. As we were driving around, I said to him "this is awesome." To drive around next to each other was special. It was different too, I only had a lap and a bit to get up to speed to show him what it's like.
"There was a fair few commercial hurdles that we needed to overcome – Ford, Castrol, The Bottle-O – but everyone I spoke to was happy to help out where ever they could."
The LDM Commodore VE is actually the same chassis that Paul drove in Autobarn colours at Walkinshaw Racing last year.
"The car was good. It's actually my old car – it was like going back home!" he said.
"It's completely different to The Bottle O Falcon. I went into turn two and nearly turned the car hard into the fence. I had so much steering – it was very direct in the steering. It wasn't a special lap time, but I was privileged for him to ask me. He could have easily got Nathan (Pretty) or (Mark) Noske to do it and I'll always be thankful for that."
Also present at the special drive was Paul and Lucas' father Garry.
The former V8 Supercars team owner has been in a battle of his own recently, fighting cancer.
Paul said that, after a tough couple of years, it was great to have all family members present and well.
"We've had a big two years from a family point of view, so it was good to see everyone here fit and healthy," he said.
"Lucas has had a big year – first year as team owner – so to be able to get a ride in a car, at a track where they don't do rides, there's a lot of milestones and we've worked he worked his butt off to do it."
Lucas told Speedcafe.com.au that it was a memorable experience.
"I thought it would be a great thing to do. I always wanted to race at Bathurst. Obviously I don't have that chance now, so the next best thing I thought was going for a ride, doing it with my brother," he said.
"It was something to remember. The straight line speed isn't what got me – it was coming up the hill at turn two, over the top of the mountain … it opened my eyes to what these guys do."
So, did Lucas offer his brother any tips before the drive?
"Yeah, don't crash it – my boys have to drive it on Sunday!"