David Russell takes second Fujitsu race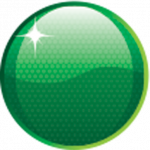 David Russell has taken his second Fujitsu V8 Supercar Series race victory in two days, after brake problems robbed championship leader Steve Owen of victory.
Unlike in Race 1, Russell made a poor start – falling behind Owen and Paul Morris at the first corner.
After pulling a comfortable 1.5 second lead in the opening two laps, Owen ran down the escape road at Murray's corner, dropping him to seventh. The Earthex Commodore had two further offs over the 14-lap journey, resigning Owen to a 17th place finish.
The decisive move of the race came on Lap 6, when Russell slipped past Morris at Hell Corner to take the lead.
A largely strung out affair was brought to life thanks to second placed Morris slowing on the final lap, allowing James Moffat into second.
Nick Percat finished third, ahead of an outstanding Chaz Mostert – the 18-year-old rookie backing up his fifth place finish in Race 1.
Tim Blanchard recovered from his Race 1 dramas to move from 14th on the grid to finish fifth, ahead of Geoff Emery, Ben Barker, Rodney Jane, Marcus Zukanovic and Aaren Russell.
Orange-based driver Ben Eggleston provided the most spectacular moment of the race when he slid into the back of Daniel Jilesen at the Chase on Lap 3. Eggleston subsequently retired with front end damage, while Jilesen recovered to finish 13th.
Results; Race 2; Fujitsu V8 Series; Mount Panorama
| | | | |
| --- | --- | --- | --- |
| 1 | 28 | David Russell | 14 |
| 2 | 99 | James Moffat | 14 |
| 3 | 222 | Nick Percat | 14 |
| 4 | 86 | Chaz Mostert | 14 |
| 5 | 999 | Tim Blanchard | 14 |
| 6 | 48 | Geoff Emery | 14 |
| 7 | 26 | Ben Barker | 14 |
| 8 | 777 | Rodney Jane | 14 |
| 9 | 71 | Marcus Zukanovic | 14 |
| 10 | 59 | Aaren Russell | 14 |
| 11 | 58 | Drew Russell | 14 |
| 12 | 96 | Ryan Hansford | 14 |
| 13 | 46 | Daniel Jilesen | 14 |
| 14 | 75 | Aaron McGill | 14 |
| 15 | 95 | Nathan Vince | 14 |
| 16 | 62 | Adam Wallis | 14 |
| 17 | 45 | Steve Owen | 14 |
| 18 | 66 | Phil Foster | 13 |
| DNF | 67 | Paul Morris | 13 |
| DNF | 32 | Paul Fiore | 10 |
| DNF | 38 | Ben Eggleston | 3 |