David Russell aims for second in Fujitsu Series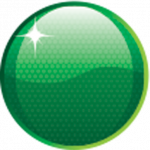 David Russell has set his sights on second place in the 2010 Fujitsu V8 Supercar Series title after a dominant win in Race 1 at Bathurst.
The Matthew White Motorsport driver, who will race alongside Jonathan Webb in Sunday's Supercheap Auto Bathurst 1000, currently sits fourth in the standings, behind Steve Owen, Nick Percat and Tim Blanchard.
While bridging the 301 point gap to Owen is an unlikely prospect, Russell is just 51 points adrift of Percat.
"I'd really love to be in second place by the end of this weekend but we'll see what happens," Russell told Speedcafe.com.au.
"The 150 point races here are so important to make sure that you get maximum points. Reverse grid races at sprint rounds are only worth 50 points, so it's critical to make sure that you don't have a DNF here.
"We need to have another consistent run tomorrow and see if we can get up there."
Today's win was a great comeback for Russell after his car suffered significant damage during an incident in practice yesterday.
"Yesterday we were the innocent party coming over the top fully committed," he said.
"We had nowhere to go and caught the tail end of a car (Phil Foster) smashing into the fence. After having the car at the TAFE college, and then guys banging away to try and put doors on for second practice, to go out this morning and knock off Steve Owen in qualifying was great.
"It was great to then get out of qualifying and get a good start in the race. I managed to get a good start, and managed to get away from Paul Morris. It was nice to be able to respond once Steve got past Morris – he sort of hussled up pretty hard, and I thought 'ok, no worries, I'll respond to that'. I responded over the top, looked up, and saw I had a bit of a gap, which was good."
Not surprisingly, Russell is currently working on a Main Series drive for 2011.
"I'm working on next year now," he said.
"I think there could be a spot for me, we just have to work out where that is.
"There's two aspects of being getting into the Main Series. There's winning Fujitsu Series races, and all that sort of stuff, and then there's also the commercial aspect of it as well.
"I think there's a lot of teams where everything's starting to build, and the team's are getting more commercial backing. I hope what that does is opens the door for a lot of younger drivers coming through to get their opportunity in the Main Series."
To view yesterday's Fujitsu V8 Series race report CLICK HERE
The second and last Fujitsu V8 Series race starts today at 1410. The race will be broadcast live on Network Seven.