Webber: The title can change very quickly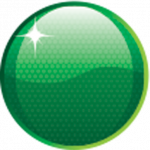 Mark Webber says that the Formula 1 World Championship remains on a knife-edge, despite holding an 11 point lead heading into the Japanese Grand Prix – a race predicted to suit the Red Bull cars.
Webber currently leads Ferrari's Fernando Alonso by 11 points, with the Spaniard having won the last two races in Italy and Singapore.
Lewis Hamilton, Sebastian Vettel and Jenson Button also remain in contention, with the top five separated by just 25 points after 15 races.
"I think we are all pretty even at the moment," Webber told reporters at Suzuka.
"It can change quickly, in a good way for me and in a bad way for me. It can change very quickly. It's on a knife's edge.
"But I'm very, very relaxed. It's another race for me. I will do my best and the points will look after themselves."
While Webber expects Red Bull to be on the pace this weekend, Ferrari and McLaren will ensure a close battle.
"I went very quick in Turkey and then I was pretty strong at Silverstone," he said.
"The cars have changed massively since the middle part of the championship. Everybody's moved forward. Ferrari I expect them to be right in the hunt. All three teams will be quick."
Meanwhile, Webber's former manager Flavio Briatore believes Red Bull's refusal to instruct Vettel to help Webber' championship bid could prove crucial in the final analysis.
"I don't understand many things. Vettel has taken points away from Webber in Singapore, thus giving a present to Ferrari," Briatore told Gazzetta dello Sport.
"I find what's happening incomprehensible. Unless Red Bull, who has a big points gap, is aiming for the Constructors' Championship only."
Below, Webber takes you for a lap of the Suzuka circuit in his Red Bull Racing simulator.