SBR: Weather to decide brake strategy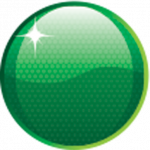 Stone Brothers Racing engineer Paul Forgie says that the weather will decide his team's brake strategy for Sunday's Supercheap Auto Bathurst 1000.
Last year, SBR was one of the few front-running teams to change brake discs during the race – a move that, in hindsight, wasn't as effective as first envisaged.
While (compulsory) brake pad changes have been a part of The Great Race for decades, disc wear became a significant factor when V8 Supercars Australia implemented a control specification in 2007.
Forgie, the engineer of the #9 SP Tools Ford Falcon FG, told Speedcafe.com.au that weather will be the key factor in the team's race day attack.
"We probably didn't need to change the discs last year because of the whether being a bit cooler," Forgie said.
"But we can do them quicker than it takes to put the fuel in, so it's just a good thing to have fresh discs and pads for the last part of the race.
"We'll see what the weather's like on the day, but if it's a dry, quick race, absolutely (we'll change discs). Even if it's not, we'll probably change pads twice, or pads and then discs and pads.
"We'll just see what the day's like really. If it's a fast day, then we'll change the discs."
Forgie also explained that the brake problems reported by Alex Davison in the closing stages of the 2009 race were caused by an earlier skirmish with James Courtney, rather than the newly-installed set of discs.
"(The incident) bent the rear housing, and the seal from the rear housing to the hub was damaged, so it was leaking oil all over the right rear brake," he said.
"It was getting worse all the time, and basically he only had one rear brake."
Not surprisingly, SBR has relocated its in-car kill switch since last year's race, after it was bumped twice during pitstops – wasting crucial time.
While Forgie does not expect tyres to play a big role in the race's outcome, fuel consumption looms as a crucial element, with team's aiming to complete the race on just five stops.
"We've got a target that we're aiming for, so we'll see how it shapes up in practice, and how we're looking for the race," he said.