David Russell pips Steve Owen for Fujitsu pole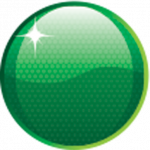 Matthew White Racing's David Russell has pipped Steve Owen to pole position for the fifth round of the Fujitsu V8 Supercar Series at Bathurst.
While Owen had laid down a formidable 2m07.9s lap in the first half of the 20 minute session, it was not enough to stop the Jayco Falcon driver, who later undercut Owen's time by less than a tenth of a second.
A further 0.6s back was Paul Morris in third. Despite spending the last few minutes of the session in pit lane, the LOVE Machine was able to stay ahead of a closely bunched pack, with James Moffat and Tim Blanchard rounding out the top five.
Blanchard survived a hairy moment at Forrest Elbow at the midpoint of the session – with the oversteering Sirromet Falcon narrowly avoiding contact with the outside wall.
Bundaberg Red Racing's Nick Percat was sixth, unable to improve his 2m08.6s on his final flyer, while Rodney Jane, Scott McLaughlin, Drew Russell and Ben Barker rounded out the top ten.
Formula Ford star Chaz Mostert improved on his Thursday best to be 11th, despite an off early in the session.
Marcus Zukanovic spent all but the opening minutes in pit lane with a mechanical issue, while Ben Egglestone stopped on the circuit partway down Conrod Straight after setting the 14th fastest time.
The first of two Fujitsu V8 Series races will be held today at 1.45pm.
Fujitsu V8 Series Qualifying results; Round 5, Bathurst
| | | | |
| --- | --- | --- | --- |
| 1 | 28 | David Russell | 2:07.8414* |
| 2 | 45 | Steve Owen | 2:07.9305 |
| 3 | 67 | Paul Morris | 2:08.5928 |
| 4 | 99 | James Moffat | 2:08.6121 |
| 5 | 999 | Tim Blanchard | 2:08.6930 |
| 6 | 222 | Nick Percat | 2:08.7451 |
| 7 | 777 | Rodney Jane | 2:10.3477 |
| 8 | 93 | Scott McLaughlin | 2:10.5168 |
| 9 | 58 | Drew Russell | 2:10.6238 |
| 10 | 26 | Ben Barker | 2:11.3176 |
| 11 | 86 | Chaz Mostert | 2:11.5427 |
| 12 | 48 | Geoff Emery | 2:11.5680 |
| 13 | 96 | Ryan Hansford | 2:11.5894 |
| 14 | 38 | Ben Eggleston | 2:11.9176 |
| 15 | 46 | Daniel Jilesen | 2:12.2714 |
| 16 | 32 | Paul Fiore | 2:12.5540 |
| 17 | 59 | Aaren Russell | 2:12.6842 |
| 18 | 75 | Aaron McGill | 2:13.5334 |
| 19 | 62 | Adam Wallis | 2:14.0571 |
| 20 | 95 | Nathan Vince | 2:15.1292 |
| 21 | 71 | Marcus Zukanovic | 2:41.8354 |