Richards unveils latest HDT retro at Bathurst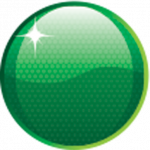 Jim Richards has helped HDT owner Peter Champion unveil HDT's VC/VE Retro 30th Anniversary Commodore at Bathurst today.
Richards co-drove with Peter Brock to win the 1980 James Hardie 1000 – the last of three victories the duo shared on the mountain.
Champion, a long-time collector of Brock's race and road cars, told Speedcafe.com.au that his latest creation celebrates 30 years since Brock took over ownership of the HDT.
"We've been putting it together to coincide with the 30 year anniversary of Peter Brock owning HDT, and winning Bathurst with Jim Richards in that year," said Champion.
"We've been doing the retro series cars for a couple of years now, and we thought that it'd be a fitting tribute to do the anniversary car in the Firethorn red that Peter Brock did the originals in. Up till now we've only ever done the white or black VC.
"We've taken the opportunity to do this exactly in the original colour. The only change from the way Peter Brock had it is the stripes. He had red, white and black, but we chose when we bought the HDT to go with silver and black for the new generation of HDT. I know they were Peter's favourite colours towards the end – I'd spoken to him about that."
Only 30 of the cars will be built, which feature components from many of Brock's original suppliers in 1980.
The cars are based on VE SS or SSV V8 models, and feature a 350kw engine, HDT modified Bilstein suspension, performance Harrop brakes, custom Irmscher-look 19 inch wheels, and a HDT custom body kit.
Having bought HDT business in August 2007, Champion is enjoying sharing his passion with like-minded HDT and Brock enthusiasts.
"Twelve months ago today we unvieled the Blue Meanie in the Supercheap tent, and Bev Brock came and unvieled that for me," he said.
"Ever since then we've been building one a week, so it's not a bad average for the small workshop that we have at HDT. I'm lucking there are still plenty of avid fans around of HDT and Peter Brock."