Richards and Whincup crash at Mount Panorama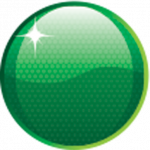 Jason Richards and Jamie Whincup are the first high-profile entries to be involved in an accident at Mount Panorama.
Richards, driving the Team BOC Commodore VE, crashed at Forrests Elbow after grazing the inside wall and bouncing into the outside tyre barrier.
Significant damage was sustained to the front right hand side of Richards' Commodore.
Shortly after Richards' crash, Whincup struck the stranded Team BOC Commodore. In comparison to Richards' crash, Whincup's crash was light.
The incident happened with less than half an hour to go in the final practice session ahead of this afternoon's qualifying.
At the time of the incident, Whincup was fifth and Richards seventh.
Whincup apologised to Richards' team.
"Not the best situation," he said.
"Jason was in the wall. The engineers told me that there was a situation. I slowed the car as much as I could, so my apologies to the Brad Jones Racing team."
Only moments before the accident, Fujitsu Racing's Lee Holdsworth set the fastest time of the session (2m07.53s).
Earlier in the day, Whincup's co-driver Steve Owen topped the all co-driver session ahead of Luke Youlden (Orrcon Steel FPR) and Warren Luff (Jim Beam Racing).
More news to follow …