Lowndes breaks Murph's seven-year lap record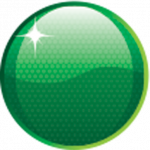 Craig Lowndes has become the fastest man ever to lap the Mount Panorama circuit, setting a 2m06.8012 lap at the end of Practice 5.
The TeamVodafone star's lap undercuts Greg Murphy's long standing record, set in 2003's Top 10 Shootout, by 0.0582s.
While official lap records are only recorded during races, Lowndes now holds the unofficial 'practice lap record'.
The session was bittersweet for the Vodafone squad, with Jamie Whincup's car damaged when it struck a crashed Jason Richards at Forrest Elbow. CLICK HERE for that story.
In second place at the end of the 45 minutes was Lee Holdsworth, with the Fujitsu entry over half a second slower than Lowndes.
Holdsworth headed James Courtney (Jim Beam Racing), Jason Bright (Trading Post Racing) and Todd Kelly (Jack Daniel's Racing), with one second separating the top five.
Rounding out the top 10 were Mark Winterbottom (Orrcon Steel FPR), Karl Reindler (Fair Dinkum Sheds), Steven Richards (Dunlop Super Dealers FPR), and Garth Tander (Toll HRT).
The Team BOC Commodore ended the session 11th, but is unlikely to be repaired in time for qualifying this afternoon.
The 40 minute qualifying session begins at 1435.
| | | | |
| --- | --- | --- | --- |
| 1 | 888 | Craig Lowndes | 2:06.8012R |
| 2 | 33 | Lee Holdsworth | 2:07.3415 |
| 3 | 18 | James Courtney | 2:07.5608 |
| 4 | 14 | Jason Bright | 2:07.7587 |
| 5 | 7 | Todd Kelly | 2:07.8402 |
| 6 | 1 | Jamie Whincup | 2:07.9001 |
| 7 | 5 | Mark Winterbottom | 2:07.9093 |
| 8 | 21 | Karl Reindler | 2:07.9339 |
| 9 | 6 | Steven Richards | 2:08.0404 |
| 10 | 2 | Garth Tander | 2:08.0832 |
| 11 | 8 | Jason Richards | 2:08.0834 |
| 12 | 51 | Greg Murphy | 2:08.0834 |
| 13 | 22 | Will Davison | 2:08.1296 |
| 14 | 17 | Steven Johnson | 2:08.1305 |
| 15 | 24 | Fabian Coulthard | 2:08.4413 |
| 16 | 11 | Jason Bargwanna | 2:08.5021 |
| 17 | 19 | Jonathon Webb | 2:08.6373 |
| 18 | 34 | Michael Caruso | 2:08.6573 |
| 19 | 55 | Paul Dumbrell | 2:08.6723 |
| 20 | 9 | Shane Van Gisbergen | 2:08.7825 |
| 21 | 39 | Russell Ingall | 2:08.8398 |
| 22 | 47 | Tim Slade | 2:08.9339 |
| 23 | 12 | Dean Fiore | 2:09.0814 |
| 24 | 3 | Tony D'Alberto | 2:09.3461 |
| 25 | 10 | Andrew Thompson | 2:09.5497 |
| 26 | 4 | Alex Davison | 2:09.5992 |
| 27 | 27 | Damian Assaillit | 2:09.8309 |
| 28 | 16 | Tony Ricciardello | 2:10.7731 |
| 29 | 30 | Mark Noske | 2:10.8231 |
| 30 | 44 | Geoff Emery | 2:10.9176 |