Hamilton crashes as Red Bull dominate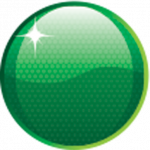 McLaren endured a horror first day of running at the Suzuka circuit, with Lewis Hamilton crashing heavily while title rivals Red Bull dominated both sessions.
Hamilton lost control at Degner 1 halfway through the first session, resulting in a fast trip through the gravel before hitting the barriers at Degner 2. The 2008 World Champion was not able to return to the track until just eight minutes of Practice 2 remained, robbing McLaren of crucial time to evaluate new components.
Team-mate Jenson Button also found the gravel in the Degner corners, but was able to keep his car off the fence, and ended the day sixth fastest – a second adrift of pace-setter Sebastian Vettel.
Hamilton, who crashed out of the last two rounds in Italy and Singapore, admitted he'd pushed too hard too early in the session.
"I damaged the car in the early laps of the first session," he said.
"I was only on my second fast lap, and was probably pushing too hard too soon. I didn't go that wide – it wasn't that big an off – but the gravel was very slippery at that point.
"I had to run the older rear wing in the afternoon, so I didn't really get a proper feel for where the car is. Hopefully, we'll have a second new rear wing for qualifying and the race."
Button was likewise downbeat after the sessions.
"This morning was pretty tricky – I couldn't get a balance with the car at all, and was really struggling with understeer through the first sector," he said.
"You give away so much time when you've got understeer through the esses because it's tougher to get the car to change direction.
"For the afternoon, we made a few changes and the car felt a lot more responsive. We're quite a bit off the pace of the Red Bulls, but we've got to look at getting the best out of the new package that we've got.
Behind Vettel and Webber, Renault's Robert Kubica edged out the Ferrari's of Fernando Alonso and Felipe Massa for third.
Rounding out the top ten were Button, Vitaly Petrov (Renault), Michael Schumacher (Mercedes), Adrian Sutil (Force India) and Nico Hulkenberg (Williams).
McLaren's saving grace could be the weather, with up to 50mm of rain forecast to hit the circuit on Saturday.
Showers are also expected to appear on Sunday morning, but clear in time for the race.