Jason Richards to start from pit lane after crash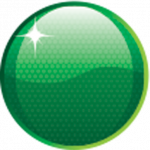 Jason Richards is set to start the Supercheap Auto Bathurst 1000 from pit lane after his crash at Forrests Elbow this morning.
The Team BOC Commodore VE touched the inside wall at the left hand side before collecting the outside tyre bank.
Just after his crash, championship contender Jamie Whincup hit the stranded Team BOC car in the driver's door.
Brad Jones Racing has estimated the damage of the car to be at $100,000.
The crash has ruled the entry out of this afternoon's qualifying session.
Richards emerged from the incident with minor soreness from whiplash.
The New Zealander told Speedcafe.com.au that he is "devastated."
"I'm ok," he said.
"I'm devastated. My groin took a bit of a hit from the lap belt and I've got a bit of whiplash.
"It's amazing how fast you're going, it feels quick slow at that point in the track, but effectively it is 100kmh straight into a wall."
"I touched the apex wall and then something has failed. I just touched it. The car is turning in really well, and generally you pick up a bit of understeer there. I budgeted on understeer but it wasn't.
"The car is good from a speed point of view so now we just have to fix it and win it from pit lane."
The team will be forced to replace the front rail which has been flown directly from the team's base at Albury to Bathurst.