DJR split by internal team rift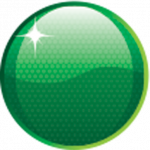 Reports have emerged of a serious rift within the Dick Johnson Racing stable as the team awaits final sign off on an imminent change in its ownership.
The Daily Telegraph reports that loyalties within the team are divided between team founder Dick Johnson and Charlie Schwerkolt, the man who saved the team from financial ruin a few years ago.
Speedcafe.com.au broke the news last Friday that Schwerkolt is selling his share in Dick Johnson Racing to mining magnate Nathan Tinkler. CLICK HERE to read that report.
Johnson said he was not concerned by Schwerkolt's departure from the team, despite his injection of funding saving the iconic operation just a few years ago.
"I am not about to lie down," Johnson told The Daily Telegraph.
"I have been here from day one and he [Charlie] has been here for 18 months. If we have to regroup, so be it."
The report by News Limited journalist James Phelps, which claims that Johnson and Schwerkolt have not been speaking for six months, also suggests that the change in team ownership could trigger 'get out' clauses in the contracts of several key team personnel, including championship-leading driver James Courtney.
Courtney, who is close with Schwerkolt, distanced himself from the situation, deferring contractual matters to manager Alan Gow.
"I am not going to be distracted from racing," Courtney told The Daily Telegraph.
"I am here trying to win the championship this year and my manager can sort anything else out after that."
The report also quotes an unnamed team insider who labeled the team's current situation "a mess".
"No one is talking to Dick and we didn't need this before Bathurst. It is the biggest mess in the history of the sport," said the anonymous source.
CLICK HERE to read James Phelps' full report at The Daily Telegraph.