David Russell scores big win in Fujitsu Series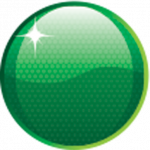 David Russell has taken a commanding lights to flag victory in the opening Fujitsu Series race at Mount Panorama.
The Jayco Falcon led every one of the 14 laps, with Russell surviving two Safety Car restarts to record the greatest win of his career.
Steve Owen (Earthex Commodore) took second, 1.5 seconds behind Russell. The championship leader dropped to third courtesy of a bad start, but regained second by passing Paul Morris on first Safety Car restart.
James Moffat (Norton 360 Falcon) and Nick Percat (Bundaberg Red Commodore) rounded out the top five, with the latter having seen off a sustained challenge from Tim Blanchard. The Sirromet Ford eventually spun into the outside wall at Griffins Bend just three laps from home, leaving the youngster to limp home 14th.
On his debut appearance in a V8 Supercar, Chaz Mostert (East Coast Traffic Control Falcon) took an outstanding sixth place – passing Rodney Jane (Bob Jane T-Marts Falcon) around the outside at Griffins Bend on Lap 11 in a move reminiscent of Craig Lowndes's Bathurst debut heroics in 1994. The pass was made all the more dramatic by Mostert narrowly avoiding a recovering Blanchard on the exit.
Rounding out the top 10 were the Commodores of Geoff Emery (NDD), Ben Eggleston (Jax Quickfit Tyres) and Marcus Zukanovic (Midway).
Zukanovic had stormed through the field after starting from last on the grid thanks to a fuel pressure issue in qualifying.
It took just three laps of racing for the first Safety Car period to occur, courtesy of contact between the Falcons of Ryan Hansford (V8 Race) and Drew Russell (Go Karts Go) at Griffins Bend that sent Russell backwards into the tyre wall. Russell's car was flung spectacularly into the air and eventually came to rest on its side, with the Novacastrian thankfully emerging unscathed. Once racing resumed, Hansford visited the pit lane for a drive-through penalty.
Scott McLaughlin also found trouble early in the race, with the Fujitsu Falcon sliding into the wall at Reid Park. Fellow debutant Ben Barker (Industrie Falcon) finished 11th, despite a poor start and a mid-race trip through the gravel at Hell Corner.
Fujitsu V8 Supercars; Round 6, Race 1; Results
| | | | | |
| --- | --- | --- | --- | --- |
| 1 | 28 | David Russell | 12 | 2:09.6794* |
| 2 | 45 | Steve Owen | 12 | 2:09.9108 |
| 3 | 67 | Paul Morris | 12 | 2:10.2264 |
| 4 | 99 | James Moffat | 12 | 2:10.3586 |
| 5 | 222 | Nick Percat | 12 | 2:10.5016 |
| 6 | 86 | Chaz Mostert | 12 | 2:12.1606 |
| 7 | 777 | Rodney Jane | 12 | 2:13.0290 |
| 8 | 48 | Geoff Emery | 12 | 2:13.7272 |
| 9 | 38 | Ben Eggleston | 12 | 2:13.2164 |
| 10 | 71 | Marcus Zukanovic | 12 | 2:12.8973 |
| 11 | 46 | Daniel Jilesen | 12 | 2:13.2008 |
| 12 | 59 | Aaren Russell | 12 | 2:14.5702 |
| 13 | 32 | Paul Fiore | 12 | 2:14.2480 |
| 14 | 999 | Tim Blanchard | 12 | 2:11.4602 |
| 15 | 26 | Ben Barker | 12 | 2:12.6551 |
| 16 | 75 | Aaron McGill | 12 | 2:15.7160 |
| 17 | 62 | Adam Wallis | 12 | 2:15.6962 |
| 18 | 96 | Ryan Hansford | 12 | 2:14.2880 |
| 19 | 66 | Phil Foster | 12 | 2:18.4885 |
| 20 | 95 | Nathan Vince | 12 | 2:17.8612 |
| DNF | 93 | Scott McLaughlin | 6 | 2:12.5904 |
| DNF | 58 | Drew Russell | 2 | 2:13.9660 |