Triple Eight and PMM to get closer next year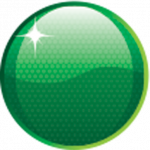 Triple Eight Race Engineering and Paul Morris Motorsport are set to be aligned a lot closer next season.
The Queensland-based V8 Supercars teams are currently looking at ways to improve their working relationship, in order to bring improved results to the PMM squad.
While the Team Vodafone VEs have proven the cars to beat this season, Morris's Supercheap Auto and Castrol EDGE-backed drivers have largely struggled, with Russell Ingall 15th and Greg Murphy 25th in points prior to Bathurst.
"We're going to try and help them a bit more next year," Dane confirmed to Speedcafe.com.au.
"We'll be tighter next year. We have a few plans, but they are just plans at the moment. It will be two or three weeks away before we put those out there, but we definitely have plans to try and make sure that those cars are performing at their best and we're happier with the relationship than we've been this year."
Any deal will not see the a merger of the squads however, with team principals Roland Dane and Paul Morris both emphatic that the teams will remain separate identities.
"That's not an issue, nor is there any likelihood of Paul not running any cars the way they currently do, it is just a case of maximising their performance," Dane said.
"The fact is they haven't performed as well as they should have, so we've absolutely got to help them get to the right point. That's the basis of why we're trying to work closer."
Added Morris: "Obviously me and Roland are always talking if there are any niggling problems among the four cars. We discuss what's going on as much as we can.
"But we're looking to work even closer in the future. Roland's got a lot of systems and processes, the way they go about their racing is very good."
Morris also said that "it's pretty important to our business model" for his entries to remain based at PMM's Norwell headquarters.