No Formula One future for Kimi Raikkonen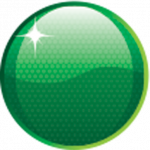 Kimi Raikkonen will not return to Formula One in 2011, reports Finnish newspaper Tarun Sanomat.
The 2007 World Champion has been linked to a drive at Renault in recent months, with the French squad's team principal Eric Boullier speaking openly of Raikkonen's interest in replacing Russian rookie Vitaly Petrov.
But Raikkonen, who is currently in his debut World Rally Championship season with Citroen, told the newspaper that Renault have unfairly used his name for their own benefit.
"I am very disappointed with how they have used my name for their own marketing," said Raikkonen.
"I have never even seriously considered driving for Renault, and I can assure you that I am 100 per cent sure that I will not drive for Renault next season."
Raikkonen's comments will come with much relief to Petrov. The 2009 GP2 Series runner-up who has been under close scrutiny in recent races, with qualifying crashes at Spa and Singarpore further strengthening rumours that he would be replaced by Raikkonen next season.