Murphy's record in danger after fast Day 1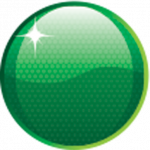 If today's blistering opening day lap times continue, Greg Murphy's famous qualifying lap at Mount Panorama looks set to fall at Mount Panorama ahead of this weekend's Supercheap Auto Bathurst 1000.
In ideal conditions, reigning V8 Supercars Champion Jamie Whincup set a fast 2m07.1s, only a few tenths away from Murphy's 2003 time of 2m06.8s.
While Whincup's efforts saw him eclipse Murphy's time to the end of the second sector, the reigning champion was not willing to predict that he'd break the record tomorrow.
"We can get close, but it is still another three tenths away from what I did then," he said.
"It all depends on conditions, but I personally don't think so. Overall it would be tough."
Regardless, Whincup was very pleased with the opening day at The Mountain.
"The car feels fantastic," he said.
"Overall, it is great to get back on track. It doesn't matter if it is a practice lap or a qualifying lap – any lap around Mount Panorama is a special lap.
"The car is handling very, very good. We've just got to make sure it isn't too good today and get slower as the weekend goes on which is pretty common.
"There's not a lot more in it. The car was giving good feedback and confidence. I went flat through The Chase. I don't think I've ever gone fully flat through there before. The car is very, very good."
"The main ingredients are there … through the corners, it is probably the best car I've driven here."
Jim Beam Racing's James Courtney was second at the end of the final session after topping the first practice of the day. He says that his confidence is high.
"This place is all about confidence," Courtney said.
"If you have a car that gives you confidence, you have the confidence to push a bit harder. The walls can scare you a bit if it's a little bit twitchy, but we've taken it straight off the truck and the thing has been really quite good.
"We're really happy with how things are going at the moment. There's a long way to go yet, but all signs are pointing the right way at the moment."
Third fastest was Craig Lowndes in the TeamVodafone Commodore, ahead of  Mark Winterbottom (Orrcon Steel FPR) and Jason Bright (Trading Post Racing).
Bright was one of only five to break into the 2m07s mark and says that he could have gone faster.
"I think we probably under-performed today," he said.
"The quickest lap I was on, I ran wide on two corners and went straight ahead on the last corner, which was a bit of a missed opportunity.
"I'm feeling pretty comfortable and I think there's still a lot more to come."
Incidents were reduced to minor offs. The biggest accident came to late starter Rod Salmon, who crashed at the top of the mountain. The Commodore VE will be repaired, however, Salmon has withdrawn from the event, replaced by the car's Phillip Island driver Marcus Zukanovic. Stay tuned to Speedcafe.com.au for full story.
Tomorrow's V8 Supercars schedule includes two practice sessions in the morning followed by qualifying the afternoon.
| | | | | |
| --- | --- | --- | --- | --- |
| 1. | #1 | J.Whincup/S.Owen | Holden Commodore VE | 2:07.1309 |
| 2. | #18 | James Courtney | Ford Falcon FG | 2:07.3594 |
| 3. | #888 | Craig Lowndes | Holden Commodore VE | 2:07.5068 |
| 4. | #5 | Mark Winterbottom | Ford Falcon FG | 2:07.7539 |
| 5. | #14 | J.Bright/M.Halliday | Holden Commodore VE | 2:07.8901 |
| 6. | #2 | Garth Tander | Holden Commodore VE | 2:08.0686 |
| 7. | #55 | Paul Dumbrell | Ford Falcon FG | 2:08.1239 |
| 8. | #22 | W.Davison/D.Reynolds | Holden Commodore VE | 2:08.2087 |
| 9. | #39 | Russell Ingall | Holden Commodore VE | 2:08.2537 |
| 10. | #11 | J.Bargwanna/G.Seton | Holden Commodore VE | 2:08.2570 |
| 11. | #51 | G.Murphy/A.Simonsen | Holden Commodore VE | 2:08.3565 |
| 12. | #7 | Todd Kelly | Holden Commodore VE | 2:08.4005 |
| 13. | #19 | Jonathon Webb | Ford Falcon FG | 2:08.4120 |
| 14. | #34 | Michael Caruso | Holden Commodore VE | 2:08.6480 |
| 15. | #17 | S.Johnson/M.Marshall | Ford Falcon FG | 2:08.6582 |
| 16. | #21 | Karl Reindler | Holden Commodore VE | 2:08.6669 |
| 17. | #24 | F.Coulthard/C.Baird | Holden Commodore VE | 2:08.6739 |
| 18. | #33 | L.Holdsworth/D.Besnard | Holden Commodore VE | 2:08.7322 |
| 19. | #6 | –  Steven Richards | Ford Falcon FG | 2:08.7337 |
| 20. | #4 | A.Davison/D.Brabham | Ford Falcon FG | 2:08.8574 |
| 21. | #15 | R.Kelly/O.Kelly | Holden Commodore VE | 2:08.8616 |
| 22. | #47 | T.Slade/J.Perkins | Ford Falcon FG | 2:09.0820 |
| 23. | #3 | T.D'Alberto/S.Price | Holden Commodore VE | 2:09.0849 |
| 24. | #9 | Shane Van Gisbergen | Ford Falcon FG | 2:09.4020 |
| 25. | #8 | Jason Richards | Holden Commodore VE | 2:09.8231 |
| 26. | #12 | D.Fiore/M.Patrizi | Ford Falcon FG | 2:10.0857 |
| 27. | #30 | M.Noske/N.Pretty | Holden Commodore VE | 2:10.1077 |
| 28. | #10 | A.Thompson/R.Briscoe | Holden Commodore VE | 2:10.5120 |
| 29. | #27 | D.Assaillit/A.Pedersen | Ford Falcon BF | 2:10.8027 |
| 30. | #16 | T.Ricciardello/T.Douglas | Holden Commodore VE | 2:12.4143 |