Latest HDT car to be released today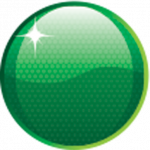 Peter Champion is regarded as one of the biggest Peter Brock fans ever.
The owner of the biggest collection of Brock race and road cars, Champion owns and operates a museum in the great man's memory at Yeppoon in Central Queensland.
Three years ago he purchased the Holden Dealer Team (HDT) brand and has recently begun to roll out an impressive array of signature road-going vehicles.
The latest version is in celebration of the 30th anniversary of Brock taking ownership of the HDT brand, building 500 road-going cars and winning the Bathurst 1000 in his own race car.
The car will be officially shown to the public for the first time at Noon on today (Friday) when Champion and seven-time Bathurst winner Jim Richards remove the covers in the merchandise area at Mt Panorama's Harris Park – just outside the Holden merchandise site.
Speedcafe.com.au will be the first to bring you exclusive first pics of the road-going beast which comes standard with a 350kW ($115k) or supercharged 450kW ($128k) engine package.
"We actually unveiled our first vehicle at Bathurst last year and we have basically been selling one a week," said Champion, who was a long-time personal friend of Brock.
"This 30th anniversary edition is something pretty special.
"I think Pete would have been pretty happy with what we have done with the brand and the standard of vehicles we have produced in a short amount of time."
The 30th anniversary vehicle is based on a VE SS or SSV V8 Commodore and comes with a 350kW or supercharged 450kW engine package, HDT modified Bilstein suspension package, original firethorn red paint, Harrop performance brakes, custom Irmscher-look 19-inch wheels, HDT custom body kit including bonnet scoop, HDT custom 4-seat leather interior, HDT carbon fibre dash and triple gauge cluster, HDT engine covers, HDT billet caps, and HDT build plate. Only 30 of the units will be built.
Build plates 001 and 002 have already been sold and their is an option on the third car set for completion in a couple of weeks.