Bathurst is go: V8s hit Mount Panorama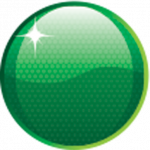 The V8 Supercars have literally hit the Mount Panorama circuit today ahead of Sunday's Supercheap Auto Bathurst 1000.
In the first of the practice sessions for the V8 Championship Series, Jim Beam Racing's James Courtney set a blistering pace, clocking a 2m07.4s – over 2 seconds faster than the same session this time last year.
In the second session (for co-drivers only), Courtney's team-mate Warren Luff was fastest, albeit 1.2 seconds off Courtney's stunning early time.
While it was joy for Jim Beam Racing, there was despair at the opposite end of the timesheets.
Late-starter Rod Salmon, driving the #44 Greg Murphy Racing Commodore VE, crashed at the top of the mountain in the second session, damaging the front and right-hand side of the Wildcard entry.
The car will not be repaired in time for the third practice session, due to start at 2.40pm.
In the Fujitsu V8 Series, Steve Owen was the fastest in the first practice session, edging out James Moffat by 0.6s.
It was early glory for Owen and Moffat, but not so lucky for Phil Foster, who gave the wall through The Esses two decent wacks – one at the front and one at the rear of his Paul Morris Motorsport-prepared Commodore VZ.
Foster told Speedcafe.com.au that it was an error on his part.
"I was trying a bit hard. I came over the top of Skyline, I was going a bit quick, got a bit loose, it started to turn and I bounced nose first into the wall and it spun back around," he said.
"The car will be fixed. I've got some panels being sent from Melbourne and a guy from Sydney is picking them up.
"The boys have just pulled it apart, fixed all of the suspension bits and taking ot over to the TAFE – they'll straighten the rails up. It won't be finished until 6am."
Foster has been competing sporadically in the Fujitsu Series and other Australian race classes for the past decade. This year, he celebrates his 10th anniversary of meeting his now-wife (their first 'date' was at Bathurst).
"The place where we stayed at is 'The Dairy' – we were the first people to ever stay there – the place wasn't even finished when we were there," he explained.
"Ten years later, I've rented out the entire Dairy and got all of my family to come here. Putting the car into the wall on the first session wasn't the way I'd planned for things to go …"
Another Fujitsu Series practice session will be held after today's final V8 practice.
To view the first footage of V8 Supercars at Mount Panorama today, see below …