Australian Formula Ford sticks with semi-slicks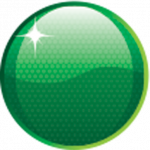 Australian Formula Ford has rejected slick tyres for 2011, sticking with a newer, eco-friendly semi-slick tyre.
The Genuine Ford Parts Australian Formula Ford Championship announced today that it will continue to use Avon semi-slick tyres for at least the next three years.
The announcement will see Gordon Leven Motorsport Tyres continue its 15-year involvement with the championship supplying Avon tyres.
Formula Ford management had considered introducing a full slick tyre/wet tyre package, but on the grounds of cost, the semi-slick has been confirmed.
The Avon ACB10 Formula Ford semi-slick features a new eco-friendly 'clean oil' which features low PAH (Polycyclic Aromatic Hydrocarbons) to comply with current EU clean oil legislation.
Tyre selection was based on track test results and consideration of supply and service arrangements, with durability and consistency of lap times the most important factor.
Australian Formula Ford Category Manager Margaret Hardy said that to keep the class a true development and cost-effective category, the semi-slick was the best option.
"The Avon tyre was selected after an extensive evaluation process because of its durability and consistent results over the life of the tyre," she said.
"Australian Formula Ford Management is looking forward to the continuation of the long-standing relationship with Gordon Leven Motorsport Tyres."
The next round of the 2010 Australian Formula Ford Championship will take place around the streets of Surfers Paradise on October 22-24.