World's richest man joins Sauber F1 team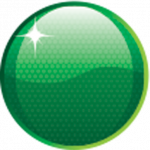 Sauber's 2011 campaign will have a distinctly Mexican flavour, with the team announcing a partnership with the world's richest man, Carlos Slim, that will see GP2 pilot Sergio Perez replace Nick Hieldfeld next season.
Slim's telecommunications corporation Telmex will have a 'significant presence' on the cars that have run largely without sponsorship this season.
Forbes.com estimates Slim, a long-term supporter of Perez, as having a personal fortune of $53.3 billion.
Twenty year old Perez finished second in this year's GP2 Series, having previously been a front runner in Formula BMW, British Formula 3 and GP2 Asia.
"Formula One is the dream of every young racing driver, and now this dream is about to come true for me," said Perez.
"Although I'm very much aware that this is also a big challenge and responsibility, I'm happy to accept that and am proud to be representing my country in the highest category of motor racing.
"I would like to thank Peter Sauber for the faith he's shown in me and I'll do everything I can to make the most of this wonderful opportunity."
Sauber is expecting strong results from the Perez/Kobayashi combination.
"Sergio has been on a continuous upward curve over the past few years," he said.
"He demonstrated his fighting spirit in races over the course of last season and proved that he's ready to take the step up into Formula One.
"I look forward to working with him and am in no doubt that, in Sergio Perez and Kamui Kobayashi, we will have a strong driver pairing."
Sauber also said that he is proud to have Telmex enter Formula One with his team.
"Telmex has been involved in motor sport for a number of years already and supports drivers in various race series," he said.
"Now they are making the key step up into the top category of motor racing, and we are happy and proud that they are taking this step with us."