Morris to race in three categories at Bathurst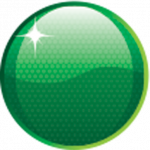 Paul Morris will compete in three different race classes at Mount Panorama this weekend, and if he wins all three, the Make a Wish Foundation is set to score a big injection of dollars.
In what is being dubbed the 'Hungry Jacks Triple Crown,' Morris will donate all of his prize money to the Make a Wish charity, and fast food chain Hungry Jacks will triple that donation, if he secures the unprecedented victories.
Morris will partner Russell Ingall in the #39 Supercheap Auto Racing Commodore VE in the main race – the Supercheap Auto Bathurst 1000 – plus compete in Scott Jennings' #18 Samboy Holden SS Ute in the sixth round of the 2010 Yokohama V8 Ute Racing Series, and the #67 LOVE Machine Commodore VE in the fifth round of the Fujitsu V8 Supercar Series.
Morris told Speedcafe.com.au that winning all three will be hard, but not impossible.
"It's going to be tough, but there's no reason it can't be done," he said.
"I want to win them all. I just love driving around this place, and to get the opportunity to race all weekend is really good. By the time the big race comes along I'll be pretty relaxed, and just step into what we've got to do.
"I've never raced a Ute here before, but to race a shopping trolley around here would be a bit of fun, so I'm really looking forward to the Ute race.
"There's a championship going on there too, so I've had a few offers to take some guys out already!
"What I've said is that any prize money will be going to charity and not to ourselves, so we'll see what happens.
"And if we win all three Hungry Jacks are going to triple it."
Hungry Jacks signage will also be displayed on the rear bar of the #39 Supercheap Auto Commodore. For more on new signage on some of the V8 Supercars CLICK HERE
The Supercheap Auto Bathurst 1000 event begins with practice for all categories tomorrow. The V8 Utes have three seven lap races for the weekend, the last Sunday morning before the great race, the Fujitsu Series two 14 lap contests, the second Saturday afternoon.