Mark Winterbottom: Turning fire into fortune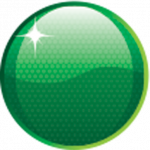 Mark Winterbottom hopes that his flaming exit from last year's Supercheap Auto Bathurst 1000 is a sign that his bad luck at Mount Panorama will end this weekend.
On lap 50 in last year's Great Race, the battery in the boot of Winterbottom's Ford Performance Racing Falcon came adrift, sparking a huge barbeque at the rear of his Orrcon Steel/Castrol EDGE Falcon.
In honour of last year's fiery exit, Winterbottom fired up a barbeque today, cooking sausages and steaks for officials and volunteers.
After a number of near misses at Bathurst, Winterbottom says that he is keen to erase his bad luck at The Mountain and climb onto the podium on Sunday.
"I've led, I've been on fire, I've had it all thrown at me but every year you leave here, you count down the days until you are back here," said Winterbottom.
"The last five races have been all podiums, so our current form has been really good and it has got us back in the championship hunt. We're hopeful that we can take the championship lead here and have a good run home. It's pretty exciting times for our team.
"I've never finished on the podium here before but Luke has done it twice, hopefully he is my lucky charm and we can finish up on the podium on Sunday afternoon.
"I always expected Luke to go better at Bathurst than Phillip Island, so to see how he went down there is a very positive sign for this weekend."
See below for today's TV report from Bathurst …