FIRST PICS: New sponsors on B1000 entries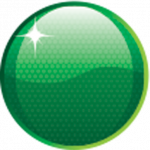 Many V8 Supercars teams have introduced new decals for Australia's greatest motor race – the Supercheap Auto Bathurst 1000.
Ford Performance Racing will adorn new stickers on the rear quarter panels of its two factory Falcons, promoting the new range of FPV models released yesterday.
The two new cars – FPV GS and GT – will both be powered by all-new lightweight 5.0 litre supercharged Ford V8 engines producing 315kW and 335kW of power respectively.
FPR team principal Tim Edwards told Speedcafe.com.au that there is no bigger race in Australian motorsport.
"Everything is bigger here at Bathurst," he said.
"We bring more people, we bring more pit bay infrastructure, more wheels, more spare engines. Everything we do is bigger here and obviously, there's significantly more track time.
"We've got close to 40 people here this weekend, because we're running the DVS car here as well, so we've got four cars, which is twice as much as last year."
On the Holden side, Supercheap Auto Racing has a couple of fresh stickers in its car. Fast food chain Hungry Jacks can be seen on the rear bar. The Hungry Jacks brand hasn't been in Australian motorsport for some time. You have to wind the clock back to 1997 in Super Touring when Jeff Allam and Jim Richards campaigned a Hungry Jacks-backed Ford Mondeo.
At Brad Jones Racing, Kitten Car Care has taken space on the roof of both the Trading Post Racing and Team BOC Commodores. The backing will be present for the remaining rounds of this year's Championship Series.
On the third BJR entry of Karl Reindler/David Wall, National Tyres and Winston Mines have upped their support for Bathurst with larger decals on the rear quarter of the Commodore.
At Triple F Racing, Sinopec Oils has joined the team for the Bathurst 1000 with support visible on the front and rear windscreens of the Falcon FG. The support is linked with Patrizi as a personal backer.
Sinopec is also a sponsor of the race itself, with signage up and down the pit lane buildings.
And for lovers of Speedcafe.com.au that may not have a particular car to follow in this weekend's Great Race, we have the entry for you! Thanks to IRWIN Tools platinum partnership of Speedcafe, your favourite Australian motor racing website can be seen at the top of the bonnet of the #4 IRWIN Racing Falcon of Alex Davison and David Brabham. Speedcafe is everywhere!
As revealed yesterday, the other SBR car of Shane van Gisbergen and John McIntyre will also have a new look. CLICK HERE for that story.
For more on the lead up to this weekend's Supercheap Auto Bathurst 1000 CLICK HERE for Speedcafe.com.au's V8 Race Guide.