FIRST PICS: New looks for Fujitsu Series cars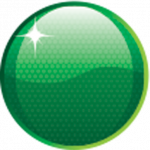 Formula 3 Australian Drivers' Championship leader Ben Barker says he will take a steady approach to his Fujitsu V8 Supercar Series debut this weekend at Mount Panorama.
The 18-year-old Briton has never raced at Bathurst before, having only completed 12 laps of the circuit in a road car a few months ago.
Barker has tested several V8 Supercars over the last 12 months, and will make his debut in Matthew White Motorsport's #27 Falcon BF – one of several newly-liveried cars in the field this weekend.
"It's all new to me," he said of Bathurst and V8 Supercars.
"It's a really big moment for my career. I've got the opportunity thanks to Industrie Clothing, Cars Europe and Driving Solutions. I'm thankful for their support.
"I'm just going to take it all in, learning as much as I can. I'm not going to be pushing 110 percent because the walls are pretty close."
While this round of the Fujitsu V8 Series is a one-off deal at this stage, Barker is hopeful of securing a full-time drive in Australia next season – either in Fujitsu V8s or the reborn Carrera Cup Championship.
"Next year, you never know where I might end up.
"Fujitsu Series next year is on the cards. It's all about finding the budget. I'd love to find a way to stay in Australia and race. I've got a great regular job with Driving Solutions at Eastern Creek, so I have my work and lifestyle sorted, I just need to progress my racing career.
"I've looked at both the Fujitsu Series and Carrera Cup, so we're looking at various things.
"I'll just concentrate on this weekend, though, and get the most out of it and just learn about V8s in general."
MWR isn't the only team to be running new signage in the Fujitsu V8 Supercar Series this weekend, with season-long pace-setter Steve Owen welcoming R&J Batteries onboard as a major sponsor for this event.
Owen's Greg Murphy Racing team-mate Daniel Jilesen has secured support from Ongarue Transport for his Bathurst debut, while the team will also run a car in the main race on Sunday.
Elsewhere in the Fujitsu Series field, Adrenalin Motorsport will run ESET decals for the remainder of the season, after sister brand Zemana featured in the opening rounds.
Action Racing is also sporting a new look, with Marcus Zukanovic running in striking Midway Concrete & Garden Supplies colours.
Triple F Racing is competing with two Falcons for the first time this weekend, with Paul Fiore's Fujitsu Series Falcon BF resplendent in the same Bing Lee livery run in the Main Series.
Yatala-based team East Coast Traffic Control Racing has also welcomed a new backer, Ian Boettcher Motors of Ipswich.
Speedcafe.com.au will have a presence in the Fujitsu Series too. Paul Morris will campaign his The LOVE Machine entry with Speedcafe.com.au on the rear bar. Morris will compete in three racing categories this weekend. CLICK HERE for more …
The Fujitsu V8 Series will contest two races this weekend, with a race on Saturday and Sunday.