Bruno Senna: Life is tough at the tail of F1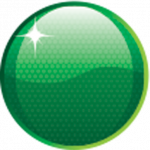 Bruno Senna admits that his debut season in Formula One has been long and tough.
Ahead of this weekend's Japanese Grand Prix, the Hispania F1 driver is still focused on making a career in the sport that his famous late uncle – Ayrton Senna – won three titles in.
However, he says it has been a tough year driving for a new team.
"I've always wanted to be an F1 driver, but I also want to be successful in F1, so life in F1 is still very much in the beginning for me," he said.
"There's a lot of pressure and expectation, and that's difficult to cope with.
"It has been a very tough season, as we started late and had to go through everything we would normally do in pre-season testing during the season.
"I have learned and developed a lot and the experience gained will definitely help me in the future."
For more with Bruno Senna, CLICK HERE for today's exclusive Café Chat …