Bruno Senna: His first F1 season, his future and his famous uncle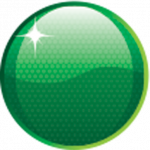 Bruno Senna is nearing the end of his first full F1 season, bar the round that he missed at Silverstone. Driving for the new Hispania F1 outfit, Senna has not only had to compete with a new squad, but couple that with being a rookie in the most competitive F1 season in many years.
Ahead of this weekend's Japanese Grand Prix, Speedcafe.com.au's Grant Rowley spoke to Senna on his first F1 season, Hispania F1 and his famous Uncle …
SPEEDCAFE: New team, first year – how do you rate your efforts so far this season?
BRUNO SENNA: It has been a very tough season, as we started late and had to go through everything we would normally do in pre-season testing during the season. I have learned and developed a lot and the experience gained will definitely help me in the future.
SPEEDCAFE: Do you feel that the whole team is making progress?
BS: We have been able to learn a lot about the car and make the most out of the car's performance on almost every weekend this year.

SPEEDCAFE: You've wanted to be a F1 driver all your life. Is it everything that you expected?
BS: I've always wanted to be an F1 driver, but I also want to be successful in F1, so life in F1 is still very much in the beginning for me. There's a lot of pressure and expectation, and that's difficult to cope with.
SPEEDCAFE: How much pressure has been put on you because of the famous name that you bare?
BS: The pressure was harder to cope with in the beginning. Nowadays, I've learned to deal with it and take it positively, as the name has helped me a lot throughout my career, by opening doors and allowing me to raise sponsorship and media interest.

SPEEDCAFE: Japan this week. Your Uncle was adored there. Why do you think that was?
BS: There's a very strong connection between Brazilian people and Japanese. I think the Japanese people appreciated Ayrton's charisma and dedication to be the best he could be.
SPEEDCAFE: Ayrton had many famous moments at Suzuka – good and bad. What's your favourite memory of him at that track?
BS: I think the comeback drive from 1989, after crashing with Prost and going on to win the race was a very special and gutsy drive. But I think most of his races there were fairly memorable …
SPEEDCAFE: Are you confident that you'll still be in Formula One next year?
BS: I am working very hard for that inside and outside the race track. It's quite hard to firm yourself in your first year as a F1 driver, if you can't be consistently showing results and great performance, so I hope to have a few more years to prove myself worthy of a F1 drive.