Bowe predicts Whincup/Owen Bathurst victory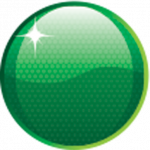 Dual Bathurst winner John Bowe says that the Supercheap Auto Bathurst 1000 remains 'the race everyone would sell their mother to win', and is predicting a Jamie Whincup/Steve Owen victory on Sunday.
Bowe, who is racing in the Touring Car Masters class this weekend, thinks that Whincup's co-driver Steve Owen will play a pivotal role in Triple Eight's quest for victory.
"I reckon the winner will come from the usual suspects and if I had to make a pick, it would be Jamie Whincup and Steve Owen for Team Vodafone – they are quite simply the best team bar none," said Bowe.
"The co-driver's role has now become so much more important, with one regular and one part time driver, and it was the co drivers who were make or break at the first endurance weekend at Phillip Island. It is sure to be the same story at Bathurst.
"I noticed at Phillip Island some co drivers were racing like they were auditioning for a job – they will be doing that at Bathurst at their own peril. One mistake on The Mountain and the race is over."
While rating Ford Performance Racing's pairing of Mark Winterbottom and Luke Youlden as Team Vodafone's biggest threat, Bowe doubts that Holden's factory team will be able to threaten for victory.
"Will the Holden Racing Team climb out of their self fueled hole?" mused Bowe.
"I doubt it, but I would never under estimate Tander and his ability to pull a rabbit out of a hat."
Bowe is mentoring Karl Reindler this season, and thinks that the West Australian could spring a surprise in the biggest race of the season.
"Karl Reindler and David Wall will surprise some of the bigger names," said Bowe.
"A top 10 is my realistic expectation and I honestly think it's achievable. They both have lots of talent and are very grounded."
Bowe made his Bathurst 1000 debut in 1985, and has seen the race develop markedly over the subsequent 25 years.
"Bathurst is a fascinating race, always has been and always will be, but each year the strategy and smarts of the guys in the pits have more and more influence on the race result," he said.
"That's why, despite my aversion to picking a Holden, my number one pick is Team Vodafone."