Pirtek Australian Legends confirmed for GC600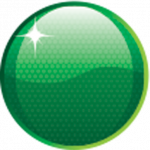 Armor All Gold Coast 600 organisers have officially unveiled the list of drivers that will be showcased in the Pirtek Australian Legends demonstrations on the Surfers Paradise street track from October 22-24.
The list of drivers will include Australian touring car champions and Bathurst winners Dick Johnson, Allan Moffat, Jim Richards, Colin Bond and Bob Morris, plus other Bathurst winners Kevin Bartlett, John French, Tony Longhurst and Bo Seton.
James Brock, son of late great Australian touring car driver Peter Brock, will also be a part of the show driving one of his dad's Bathurst-winning cars.
Queensland Minister for Sport Phil Reeves officially unveiled the Legends entry list at Parliament House in Brisbane today with Johnson, French, Bartlett and V8 Supercars Executive Chairman Tony Cochrane.
The almost priceless list of cars will include Moffat's Coca-Cola Mustang, Johnson's Bathurst-winning Tru-Blue Falcon, an original Longhurst Sierra, Bartlett's legendary Channel 9 Camaro, Richards' Bathurst-winning Nissan GT-R and Glenn Seton's title-winning Ford Credit Falcon.
A total of nine of the 14 cars that will take part in the fast-paced demonstration runs have been provided by David Bowden from the Sunshine Coast who has one of the most unique car collections in the world.
Three-times Bathurst winner Johnson is delighted that the Legends are back on the Gold Coast program.
"The reaction to the Pirtek Australian Legends' category on the Gold Coast last year was quite amazing," said Johnson.
"So many fans thought they would never have the chance to see these cars fire a shot in anger again and they came from everywhere to re-live some memories. So many fans bought their children to give them a taste of what it used to be like and I am sure that will be the case again in a couple of weeks time.
"The smiles we put on faces made it a pleasure to be a part of and this year we have some extra special things ready to go and I cannot wait to get out there."
The Legend cars will be on track for 20 minutes sessions on each of the three days and the Legends themselves will take part in daily autograph sessions on the SEA-FM stage on McIntosh Island.
The cars will also be on full-time display in their pit area at the northern end of pit lane which can be accessed by general admission patrons.