Fujitsu V8 Series record to fall this weekend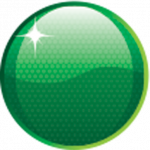 New South Wales-based V8 Supercar privateer Aaron McGill will break a record this weekend when he competes in Round 5 of the Fujitsu V8 Supercars Series at Mount Panorama, Bathurst.
McGill will contest his 40th round of the Fujitsu V8 Series, breaking Mark Howard's mark of 39 starts.
He will signify the occasion by competing with a special sticker on the roof of his Ford Falcon.
The 47-year-old has campaigned the majority of his Fujitsu starts in Falcons, except 2005 when he drove for Holden-aligned Jay Motorsport. In that year, he claimed his best race finish of second at Wakefield Park before finishing eighth in the championship.
A true privateer, McGill says that he races because he loves it.
"We never set out to break a record like this; the guys and I just love the whole racing scene and the life it brings," said McGill.
"I made the decision back in 1999 to throw in the day job and I've been living the dream ever since.
"I'm just an average married guy who works 14 hours a day getting lucky finding sponsorship, doing whatever it takes to get the team to the next event.
"It has been very hard on my family, emotionally and financially for the past 15 years, but we have had fantastic friends and sponsors who have managed to keep us going."
The Fujitsu V8 Series will hold two races at Bathurst this weekend – one race on Friday and Saturday.