Super Seb does it again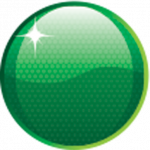 Rally superstar Sebastien Loeb has won his seventh-straight World Rally Championship title with a comfortable victory on his home event – the Rallye de France.
The Frenchman and his Citroen C4 WRC enjoyed another inch-perfect and trouble-free day. Fourth fastest in Haguenau in the morning, the champion elect was second in what would become the day's only visit to the 24-kilometre Bitche Camp stage.
When the re-run of that test was cancelled due to high number of spectators, just over four kilometres stood between Loeb and co-driver Daniel Elena from their 60th WRC event win. And those kilometres were dispatched with a smile on his face.
"This is fantastic," said Loeb.
"This has been a very impressive rally. It has been very difficult and I didn't expect so many people to be here. This is the best result for me to win the championship here in France."
The crews following were full of congratulations for Loeb, but there had been battles between the other drivers to focus on.
Loeb's team-mate Dani Sordo took second place, helping to confirm Citroen as winners of the manufacturers' championship again. Petter Solberg in a privateer C4 finished third.
He was. He was fastest. Second to Loeb again, Sordo didn't mind this time.
"I'm really happy for Sebastien," said Sordo
"And I'm really happy for Citroen. There have been so many people watching from the roadside, this is a good result for them."
Solberg rued the stiff set-up of his C4 on the opening day.
"It's a shame we lost that time in the mud – I hadn't done any testing in those conditions," said Solberg.
"But it's a great feeling, we're here with another podium and it's great for my championship chances [of third place] to finish ahead of Jari-Matti [Latvala]."
Even though he ended the event just 12.8 seconds behind Loeb, Latvala was delighted with his event – and the four fastest times he set. Latvala had driven exceptionally, but he was still a little disappointed.
"The podium was close," said Latvala.
"But when they cancelled the second run at the long stage, Petter was too far away.
"I said before the start that I wanted to be under fifth, so I have to be happy that I fulfilled my prediction, but without that mistake last night I could have been a lot closer."
Latvala's team-mate Mikko Hirvonen was fifth with a returning (following his suspension damage yesterday) Sebastien Ogier sixth.
Final Results : Rallye de France
| | | | |
| --- | --- | --- | --- |
| 1 | Sebastien Loeb | Citroen C4 WRC | 3:05:49.3 |
| 2 | Dani Sordo | Citroen C4 WRC | +0:35.7 |
| 3 | Petter Solberg | Citroen C4 WRC | +1:16.8 |
| 4 | Jari-Matti Latvala | Ford Focus RS WRC | +1:29.3 |
| 5 | Mikko Hirvonen | Ford Focus RS WRC | +3:43.8 |
| 6 | Sebastien Ogier | Citroen C4 WRC | +11:55.9 |
| 7 | Federico Villagra | Ford Focus RS WRC | +14:15.4 |
| 8 | Matthew Wilson | Ford Focus RS WRC | +14:26.9 |
| 9 | Henning Solberg | Ford Focus RS WRC | +16:48.9 |
| 10 | Patrick Sandell | Skoda Fabia S2000 | +17:12.3 |
WRC Drivers standings after 11 of 13 rounds
| | | |
| --- | --- | --- |
| 1. | Sebastien Loeb | 226 |
| 2. | Sebastien Ogier | 166 |
| 3. | Jari-Matti Latvala | 144 |
| 4. | Petter Solberg | 133 |
| 5. | Dani Sordo | 125 |
| 6. | Mikko Hirvonen | 104 |
WRC  Manufacturers standings after 11 of 13 rounds
| | | |
| --- | --- | --- |
| 1. | Citroen Total | 388 |
| 2. | BP Ford Abu Dhabi | 277 |
| 3. | Citroen Junior | 193 |
| 4. | Stobart M-Sport Ford | 140 |
| 5. | Munchi's Ford | 54 |