Special Bathurst V8 Race Guide Available Now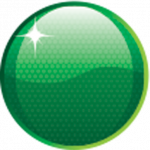 Speedcafe.com.au has released a special edition of its Race Guide, featuring up-to-the-minutes stats and facts heading into V8 Supercars' biggest race of the season – the Supercheap Auto Bathurst 1000.
The V8 Race Guide has a number of exclusives – including a frank and up-front chat with Dunlop operations manager Kevin Fitzsimons – and he doesn't hold back with a warning to the V8 teams about how they should use their tyres in The Great Race.
Also in the Race Guide is a detailed look at Network Seven's plans for its record-breaking Bathurst coverage, plus TV times, opinion, key Bathurst statistics and images from Mount Panorama.
CLICK HERE for the 28-page Bathurst V8 Race Guide …
And for more pre-Bathurst opinion, CLICK HERE for today's edition of Monday AfterNoonan …
Remember, if you have a question for Noonz on anything motor racing, send him an email at [email protected], or 'Tweet' him @aaronnoonan