No change for BJR driver line-up in 2011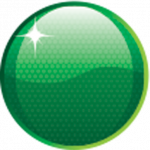 Expect Brad Jones Racing to enter next year's V8 Supercars Championship Series with an unchanged driving line-up.
The three-car Commodore squad, featuring Jason Richards, Jason Bright and Karl Reindler, is unlikely to change in 2011.
Richards (Team BOC) and Bright (Trading Post Racing) are both in the middle of multi-year driving deals, and while Reindler hasn't officially been locked away, the team says that the West Australian is more than likely to stay with the Albury-based squad.
Reindler currently competes in the Fair Dinkum Sheds Commodore, driving under the Britek Motorsport Racing Entitlements Contract, owned by Bright.
BJR owner Kim Jones told Speedcafe.com.au that stability is the key reason why he doesn't expect any change next year.
"Things are looking like it will be fine for him to stay with us next year," Jones said.
"As far as we're concerned at the moment, it will all be status quo.
"I think stability is a very important part of this sport and our team is starting to come together very well."
Reindler, currently 28th in the V8 Supercars Championship Series standings, is in his first year as a full-time driver, having only competed in one Fujitsu V8 Series in 2008.
While his season has been dogged by unreliability, the BJR team is happy with his progress.
"Karl has had some terrible reliability with a host of different things happening to his car, but in the grand scheme, it is all working pretty good," he said.
"He was fastest in second race at Winton and has had the ability to be right on the money.
"People can underestimate how difficult this sport is. It's a really hard game.
"It's a three year cycle when someone comes in and you don't see the benefit until the end of that period.
"It is so hard and so close. Even knowing the drivers you can push and can't push, the corners you can pass on and the corners you can't.
"I think having that consistency makes you stronger and stronger, and the results in the Trading Post and Team BOC cars are very strong. It's all starting to come together."
At this weekend's Supercheap Auto 1000, the three BJR cars will be driven by Richards/Andrew Jones (#8 Team BOC), Bright/Matthew Halliday (#14 Trading Post Racing) and Reindler/David Wall (#21 Fair Dinkum Sheds Racing).