Martin's sweet and sour Chinese fortunes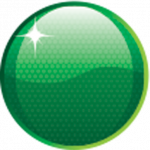 John Martin had sweet and sour fortunes in China in the latest round of the Superleague Formula at the new at Ordos International Circuit.
The Queenslander, driving for Beijing Guoan FC, qualified on the front-row – his fourth-successive front-row start.
However, despite being confident of a strong weekend, Martin was the innocent victim in a first lap crash with the fast-starting Robert Doornbos (Corinthians) who touched Andy Soucek (Flamengo) and was briefly launched into the air, wiping out Martin's car.
The resulting carnage left the Corinthians and Beijing Guoan machines tangled together in the outside wall on the main straight, while Soucek was also out with broken suspension.
Martin did not compete in any of the remaining races over the weekend.
Kiwi driver Earl Bamber (FC Porto) won the Super Final to collect €100,000 after a thrilling battle in the six-car, five-lap, dash-for-cash.
However his win was only confirmed after the race when Franck Perera (Bordeaux), the winner on the road, was penalised three seconds for lining up in the wrong position on the grid.
The Frenchman should have started fifth, but took the sixth-place grid slot by mistake meaning Bamber had to line-up out of sequence just behind. Perera was immediately into second place at the first corner when Ben Hanley (Olympiacos) ran into the back of pole sitter and GU Racing team-mate Max Wissel (FC Basel), while Davide Rigon (RSC Anderlecht) spun in avoidance.
What followed for the next few laps was an incredible three-car battle as Yelmer Buurman (AC Milan) led but immediately began to struggle with a slow puncture which allowed both Perera and series debutant Bamber to close up.
Perera and Bamber continuously swapped places as Buurman defended his lead, but the Dutchman's pace was so slow that Rigon, who had lost eight seconds in his first corner rotation, caught up to make it a four-way battle for the win.
After several failed attempts, Perera eventually found a way through Buurman's defences on the fourth lap and was soon followed through by both Bamber and Rigon.
That order remained the same at the chequered flag as Perera enjoyed a first Super Final win for Bordeaux, but his celebrations soon turned sour when the stewards announced their decision.
The revised result means Bamber, who originally flew to China to provide co-commentary for the series' television coverage and had to borrow all his race kit from fellow competitors, leaves Ordos with a cheque for €100,000.
The New Zealand ace was happy with his big win.
"I started this weekend as a co-commentator and I'm ending it by winning the Super Final! It's crazy," he said.
"It's been a big learning experience because I haven't raced much for 18 months, but it's great to be back and to race in Superleague Formula. The cars are really challenging to drive and you have to be right on the limit."
Perera had to settle for €75,000 after dropping to second place post race, while Rigon was pleased to recover to take third, maintain his points lead and extend his total prize money this season to €650,000.
Earlier, in Race 2, Frederic Vervisch (Liverpool) made it 15 different winners from this season's 20 feature races with a comfortable 7.625 second victory ahead of Wissel.