Japanese GP Race Guide Available Now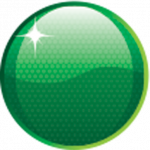 Speedcafe.com.au's Formula One Race Guide is available now, free to Speedcafe readers.
The Formula One Grand Prix season has just four races remaining, and now more than ever, points are crucial. Can Mark Webber hold on? Can Lewis Hamilton rebound after a couple of disastrous races? Is Fernando Alonso's speed here to stay? Could Sebastian Vettel or Jenson Button climb through the pack?
There are five drivers still in the hunt for the title, and these are the questions we are about to get answers for.
This edition of the F1 Race Guide focuses on Jenson Button and his second 'home' Grand Prix in Japan. After spending many years as a Honda driver, Button is a popular man in the 'Land of the Rising Sun.' Speedcafe checks out how he will approach the race …
The Race Guide also features the latest stats and facts from the world of F1, a quirky quote and some magnificent photography from this season.
To help you get an idea of what to expect in Japan, CLICK HERE for Speedcafe's F1 Race Guide …
And if V8 Supercars is more your style, CLICK HERE for a special Bathurst edition of Speedcafe's Race Guides …