Jake Dennis crowned first World U/18 Champ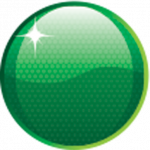 Englishman Jake Dennis became the first champion in the new World Karting Championship for drivers under 18 years of age at the Val d'Argenton circuit in France at the weekend.
The Top Kart pilot, who is the protégé of ex World Champions Terry Fullerton and Martin Hines, secured the victory with an eighth place finish in the final round after his main rival Teemu Suninen crashed out on the opening corner.
"I clearly saw that Teemu was in the gravel," said Dennis, who started from the front row in the final.
"From then on I didn't want to take any unnecessary risks. When Stefan Riener and John Norris got close to me, I quite simply let them past to make sure I did not get involved in a collision. In any case I did not have enough speed to get the victory today and so I concentrated solely on the Championship.
"I knew that a place in the top 10 would be sufficient and I eventually finished 8th. But I knew that was good enough to take the World Crown. I dedicate this title to the Racing Steps Foundation. Without their financial support I would not be here !
"My thanks also to Terry Fullerton for all his help. I am proud to be the first Under 18 World Champion!"
Dennis won the opening round at Wackersdorf in Germany, the British driver had arrived in France as a co-leader in the Championship after his fifth place in the Spanish round at Alcaniz.
By winning the Championship, Jake has also delivered a World Championship to Top Kart. He will also be further honoured at the FIA Annual Gala, along with the World Champions in Formula 1, in Rallying, in Touring Cars and in GT.
In addition to the honour for Dennis, the final round of the Under 18 World Championship saw the first ever victory in a World Karting Championship for a driver from Thailand.
So unlucky in Spain where he was amongst the fastest drivers, Tanart Sathienthirakul was this time not going to let slip his opportunity. Starting on pole position, Tanart led the final from start to finish and built up a significant lead over Finnish driver Matias Köykkä, who finished the runner-up in the overall championship.