Greg Biffle takes Ford's money in Kansas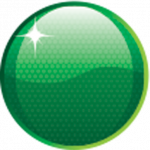 Greg Biffle has won the Price Chopper 400 at Kansas Speedway to roar into title contention and deliver his crew a 'bounty' offered up by Ford Racing boss Jamie Allison prior to the race.
In a meeting with his Ford teams, who have suffered from a lean season so far in 2010, Allison offered any driver that can win a race in the Chase a US$100,000 reward for that driver's crew.
Much to the delight of the #16 team, Biffle answered the call immediately, taking the win from two of the favourites for this year's title, Jimmie Johnson and Kevin Harvick.
"It was a great day for us," said Biffle.
"The car ran flawless. (#16 crew chief Greg) Erwin just made great calls in the pits, and the car just kept getting better and better and better."
Allison was pleased to part with some cash on a day that saw five Fords finish in the top 10.
"We wanted to reward the entire team," said Allison on the bounty he described as putting prizemoney 'where it doesn't usually go'.
"We like to reward for performance. I put a little reward out there for the Ford team to win and sure enough it came through. I think it was more than that though. It was a good team effort with good preparation. We were long overdue."
Entering next week's race at Auto Club Speedway in Fontana, California it is Johnson who now holds a narrow points lead, although it is a tight Chase leaderboard with eighth-placed Biffle within 100 points of Johnson.
The race was marred by a tit for tat battle between Kyle Busch and David Reutimann, bringing to the fore the debate on just how hard non-Chase drivers should race their counterparts who are running in title contention in the final 10 races of the season (see video below for both incidents and reaction from Reutimman and Busch).
Marcos Ambrose endured a tough weekend at Kansas Speedway with electrical problems seeing him finish down in 34th place finish, some 10 laps behind friend and race winner Biffle.
Adding to the frustration, Ambrose was forced to start the race from the rear of the field, after an engine change during Friday's practice session.
"Today was always going to be a battle from the back of the field," said Ambrose.
"It's a shame about the problems this weekend, we had a pretty quick car, and we were definitely on target for a top-15 finish.
"The team will move on from this, we have a 400 mile superspeedway race in California next weekend, and I think we can get a solid result there.
"It's been a tough year, but the races on the run to the end of the season are ones that I like.
"We're going to give it everything to try and finish out the year on a high."
RESULTS: Price Chopper 400
Kansas Speedway (Kansas City, KS)
| | | | |
| --- | --- | --- | --- |
| 1. | #16 | Greg Biffle | Ford |
| 2. | #48 | Jimmie Johnson | Chevrolet |
| 3. | #29 | Kevin Harvick | Chevrolet |
| 4. | #14 | Tony Stewart | Chevrolet |
| 5. | #24 | Jeff Gordon | Chevrolet |
| 6. | #99 | Carl Edwards | Ford |
| 7. | #17 | Matt Kenseth | Ford |
| 8. | #98 | Paul Menard | Ford |
| 9. | #39 | Ryan Newman | Chevrolet |
| 10. | #43 | A.J. Allmendinger | Ford |
| 34. | #47 | Marcos Ambrose | Toyota |
2010 NASCAR Sprint Cup Series
Points Standings after Race 29 of 36 (Chase Race 3 of 10)
| | | | |
| --- | --- | --- | --- |
| 1. | Jimmie Johnson | Hendrick Motorsports | 5503 |
| 2. | Denny Hamlin | Joe Gibbs Racing | 5495 |
| 3. | Kevin Harvick | Richard Childress Racing | 5473 |
| 4. | Carl Edwards | Roush Fenway Racing | 5450 |
| 5. | Jeff Gordon | Hendrick Motorsports | 5445 |
| 6. | Kurt Busch | Penske Racing | 5430 |
| 7. | Kyle Busch | Joe Gibbs Racing | 5423 |
| 8. | Greg Biffle | Roush Fenway Racing | 5418 |
| 9. | Jeff Burton | Richard Childress Racing | 5402 |
| 10. | Tony Stewart | Stewart Haas Racing | 5376 |
| 11. | Matt Kenseth | Roush Fenway Racing | 5454 |
| 12. | Clint Bowyer | Richard Childress Racing | 5251 |
| 26. | Marcos Ambrose | JTG Daugherty Racing | 2802 |